ILSC Language Schools (Canada & Australia): up to %20 discount!
Would you like to improve your English? ILSC Language Schools, branch of ILSC Education Group, is one of the leaders in English Training and has been in the market since 1991. We have taught more than 230,000 students from over 100 countries around the world at our 8 amazing Locations. We have a great variety of English programs and more than 130 courses that you can choose depending on your interests, level and study goals.
Through Greystone Colleges in Australia and Canada, ILSC Education Group offers as well Vocational Programs for career opportunities in the area of Business, Tourism, Hospitality and Language Teacher Training.
ILSC has team of student counsellors that will be able to help you with any questions and all needs you might have.
We are pleased to inform you that we have a special offer, up to %20 discount at all ILSC Canada and Australian locations! For more information please contact Clement from ILSC: [email protected] (promo code: pvtistes).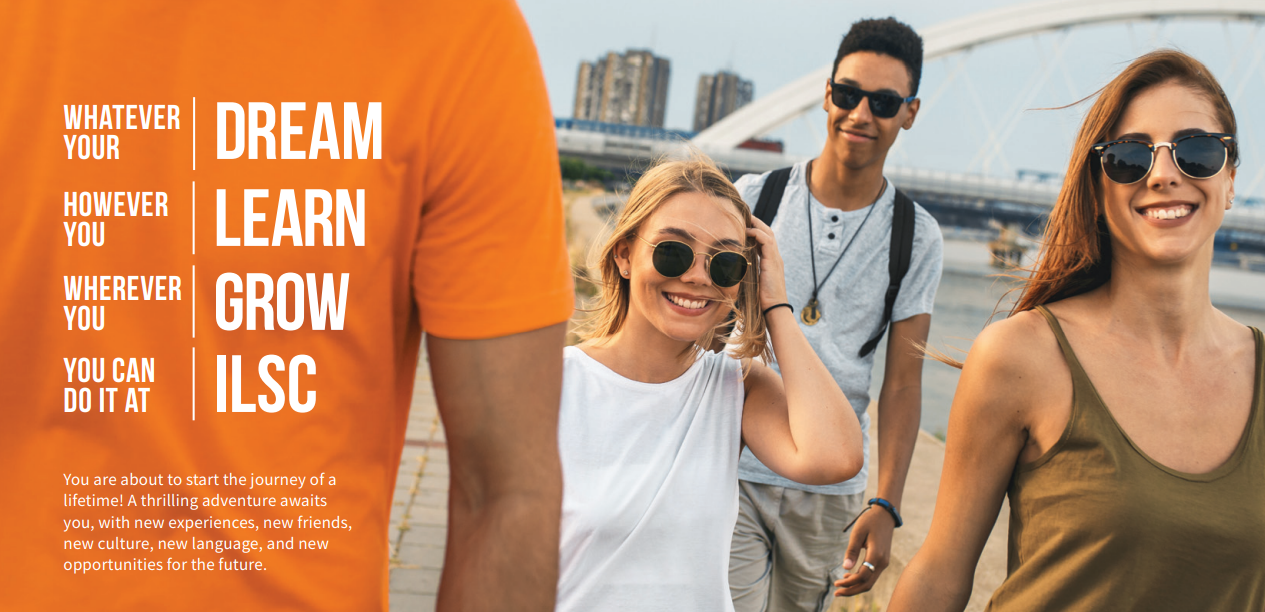 Where to find ILSC?
Since its opening in 1991, ILSC has grown to 8 cities in 3 countries around the world. Vancouver, Toronto and Montreal, in Canada, Sydney, Melbourne, Brisbane and Adelaide (brand new!) in Australia, and New Delhi, in India. With 8 locations in the world's top destinations, a wide variety of courses and programs, fun activities and great accommodation options, you can create an amazing ILSC experience, tailored just the way you like it.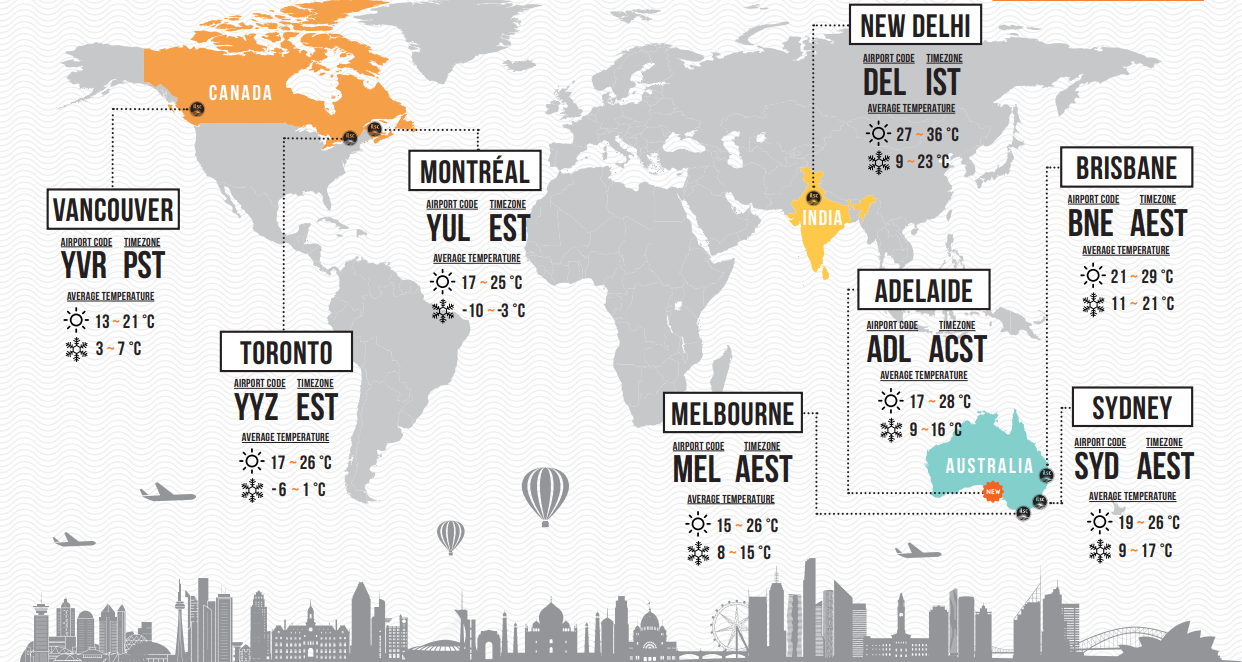 What makes ILSC special?
You are unique, and when you study with us, you'll be at the center of an amazing experience that fits
your personal needs, interests, and study goals. By enrolling at ILSC, you will be a part of an amazing
community where you will create a lifelong friendship with student from around the world, which makes
ILSC recognized as a multicultural Language Schools.
Our experienced teachers and friendly staff will support you every day to achieve your personal and study
goals. Each student gets an individual attention, helping them to explore their potential and get into the
next level!
How ILSC courses work?
Step 1: Before you arrive, choose your schedule and decide how many weeks you want to study. ILSC
schedules combine Core courses, which take a holistic, multi-skills approach to language development,
with Skills electives, which provide a narrow skill focus or specialized course content. ILSC's variety of
schedules provide different levels of intensity depending what your goals are, whether they be mastering
the English language, or working while studying in a new culture.
Step 2: Choose your courses on your first day. ILSC will assess your level, then you'll find out which courses
are running and you can choose the ones that interest you. ILSC offers courses in areas like
Communication, Business English or French, Academic and Test Preparation, and Creative and Cultural
Language.
Available in Australia – Café Work Skills
Café Work Skills is a unique class offered at ILSC-Brisbane, ILSC-Sydney and ILSC-Melbourne. Learn
practical skills to work in a café while improving your spoken English! Discover how to brew many different types of coffee such as café latte, mocha, cappuccino, flat white, long black, short macchiato and more!
Sharpen your pronunciation and master the hustle and bustle of customer service.
Available in Canada – International Business
In the English for International Business Practices course, you will improve your English language skills
through the subject of international business. Build your English skills by reading, writing, listening and
speaking about international business topics such as marketing, finance, business law and international
trade.
Available in all of our locations – English Communication
In the intermediate levels you will improve English speaking and listening skills through small group
activities and lively classroom discussion. You will learn to express ideas in diverse social situations and
build vocabulary in a wide range of subjects. At the upper levels, you will progress through Speaking
Dynamics, refining expressive language skills, debate and use of persuasive language. You will achieve
Speaking Excellence by developing strategies for critical thought by delving into controversial issues.
Step 3: Choose new courses every session. At ILSC, a new session starts every 4 weeks. Choose new
courses, or continue taking the ones you love.
Additional Support
As a WHV holders, we are happy to give additional help all along your study journey:
✓ Orientation with city tour on first day
✓ Free HS support + HS options
✓ Free activities + volunteering activities
✓ English only policy
✓ Flexibility (5 in Canada/7 in Australia)
✓ Free job workshop
✓ Chat club
Your Working Holiday Visa is expiring and you're not ready to leave yet? Extend your stay in Canada or Australia through our Vocational Colleges!
Greystone College Canada: Greystone College has been offering quality vocational training programs for both international and domestic students for 15 years and has locations in Vancouver, Toronto, and in the Fall 2018, our newest location in Montreal. Our programs offer co-op and practicum options to help
students gain hands-on work experience in their field of study. Find out more here!
Greystone College Australia: Our campuses in Australia offer Vocational and Educational Training (VET) programs that meet the standards set by the Australian Qualifications Framework (AQF). Students who complete a program at ILSC Business College will leave with valuable skills in business, leadership,
international trade, and business management, and will gain qualifications that are recognized internationally. Find out more here!
Do not miss the opportunity to improve your English by enjoying an experience at the top! For any
additional questions, do not hesitate to contact ILSC: [email protected] (promocode: pvtistes).
0 Reviews
Please leave your feedback or ask questions
Aucune note pour le moment.