IEC permits applications
On April 15, 2020, Canada announced that application processing was currently on hold. If you have received an invitation to apply, accepted it and submitted your application, the Canadian government "will accept your application but it will not be processed for the time being". Your "IEC application in progress will not be closed or refused due to a lack of documentation or inability to complete the application process in time, such as giving biometrics or completing an immigration medical examination" – Government of Canada.
On October 26th, the Canadian government has announced that the 2020 IEC season will end on October 30th with no final rounds of invitations.
⚠️ This information was unpublished a few hours later and the IEC season is still announced as open. We do not know if there will be other rounds of invitations.
The 2021 IEC season opened, for most countries, on March 1st, 2021. More info.
I am currently in Canada and I need to activate my EIC permit (my POE letter is going to expire)!
Travel for the purpose of obtaining immigration services is non-essential. More info…
I have to land in Canada soon because my POE letter (EIC permit) is going to expire!
On March 16, 2020, Prime Minister Justin Trudeau announced starting on March 18, 2020, Canada is closing its borders to anyone who is not a citizen or a permanent resident.
March 26, 2020: Travel restriction exemptions
You've received a letter of introduction for International Experience Canada (IEC)? You may be authorized to travel to Canada if you have a valid job offer. Read more…
If you didn't secure a job offer, you can't go to Canada!
Can I extend the validity date on my POE Letter?
Many International Experience Canada permit holders reported that they contacted IRCC (Immigration, Refugees and Citizenship Canada (IRCC) (use this form and select "International Experience Canada" from the drop-down menu) and were granted a three-month extension for their POE Letter. If you do want to contact IRCC, please, do so if your letter expires in the next 30 days! IRCC is likely facing increasing pressure—if you're supposed to go to Canada in February 2021, March 2021, etc. just wait and see for now. As you all know, this is an unprecedented, fast-developing situation.
IMPORTANT – Be aware that you are certainly thousands of IEC permit holders in this situation: there are many young people of other nationalities who are in the same situation as yours (we have seen many on our group 
International Experience Canada (IEC) 2020: Working Holiday, YP, Internship
). Do not necessarily expect to have an answer. Consider this form as a way for you to report you to the Canadian authorities, to tell them that you would like to go to Canada but that you are unable to do so given the situation. We hope that the they will have a solution for you in the coming weeks.
ArriveCAN
As of November 21, 2020, you must submit your information electronically through ArriveCAN before they board their flight. Read more…
Quarantine
Any person entering Canada must self-isolate for 14 days!
If you fail to comply with this order, you can face a fine of up to $750,000 and/or imprisonment for 6 months. More info.
Every province and territory has implemented a set of measures to encourage social distancing—bars, restaurants, museums, libraries, schools and a long list of public places are closed, working from home is encouraged. Several provinces have declared states of emergency as of March 19, 2020.
All IEC permit holders must follow the rules applicable to their city, province/territory and at the federal level.
Useful links: Your to-do list before going to Canada and The landing process and your first steps in Canada
Useful links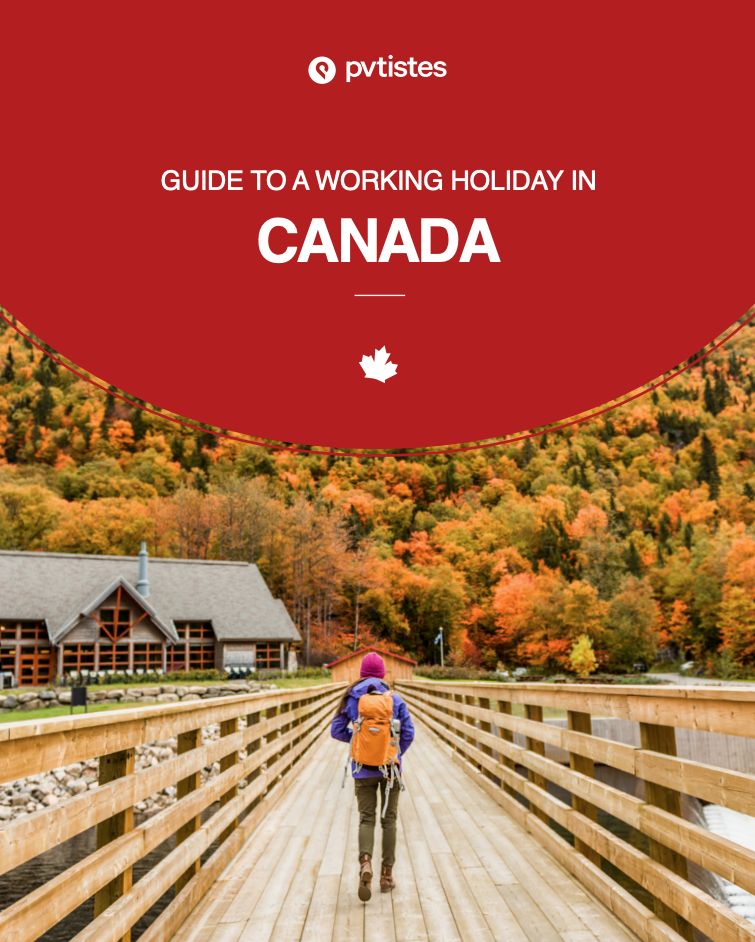 Join us on Facebook:
Benefit from discounts on pvtistes.net (plane ticket, banking services, money transfer, car rental…)!