Current location
Montréal, QC, Canada
Occupation
GOUVERNEMENT DU CANADA
Hello, can you introduce yourself?
Hello, my name is Michelle, I'm 37 years old. I am Canadian and of Haitian origin. To sum up, I was born on the island of Montreal, my family still lives there, and I have cousins in New York city. Having lived all my life in Quebec, I wanted to give myself a new challenge and experience a new adventure. I wanted to accomplish something that made me proud. Passionate about travelling and discovering Europe, I made the decision at 35 years old to start my project to go abroad for a period of 12 months. For the past two years, I have lived in Paris while working for my country.
Why did you decide to go on a Working Holiday and why to France?
I became friends with a French man who was visiting Montreal. After a year of correspondence, he offered to let me stay with him until I could find stability. Therefore, I moved to Strasbourg for a few months in June 2017 and then moved to Paris. In this adventure, I had to leave my comfortable life and stability in Quebec; my apartment, my job and my family.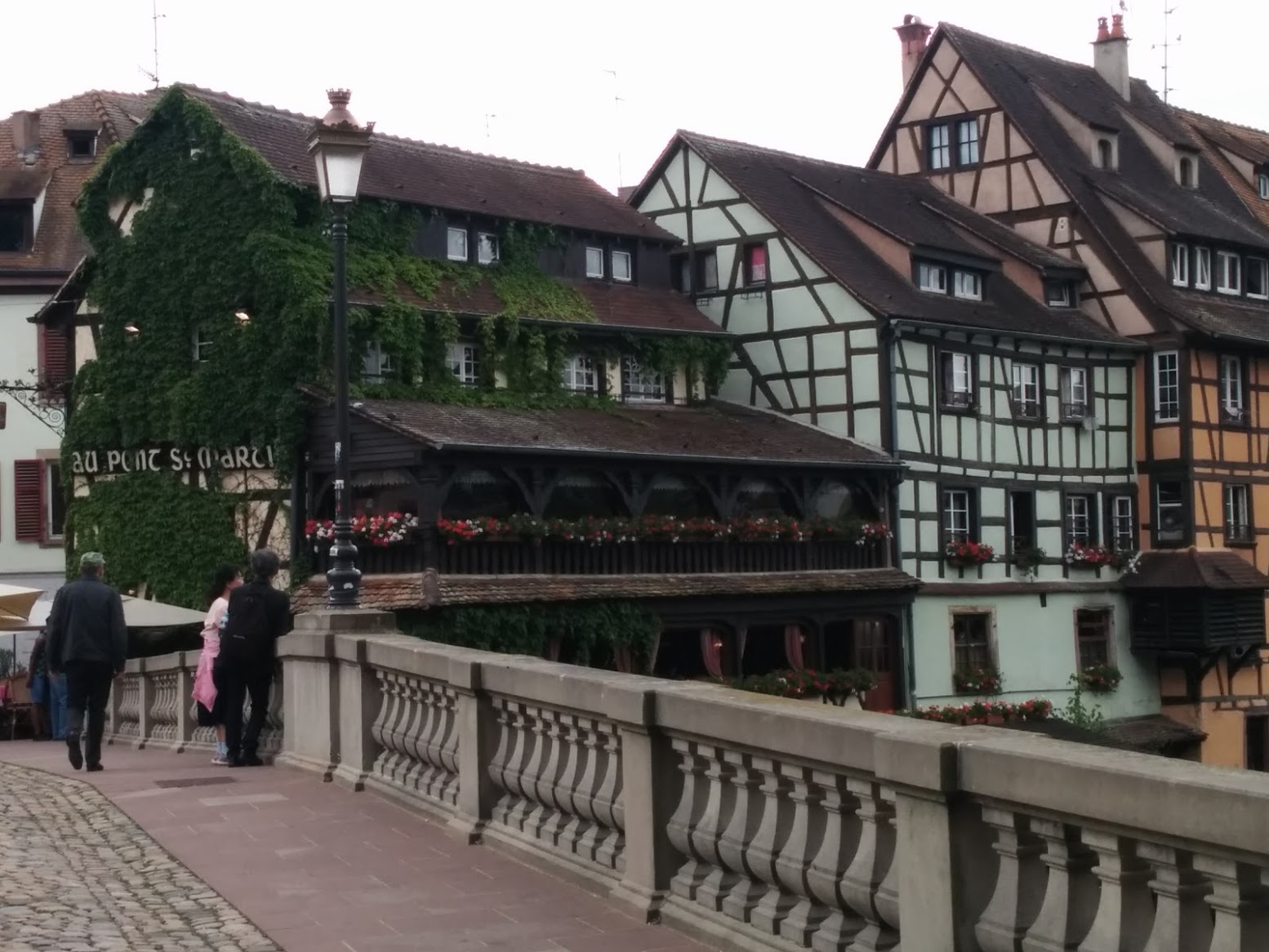 I wanted to reach a new challenge, to know new horizons and to accomplish something that is outside my comfort zone. Yes, I was living well in Canada, but I felt that I could not discover anymore and also my personal life was slowing down. Before starting this adventure, I had already visited several European countries. In each of my journeys I had the opportunity to meet friendly men and upon whom I often fell under their spell. From a Croatian to a Czech, I always felt like a wanted woman, despite my origins or my skin color. Most of them were taking the first steps or otherwise they were not intimidated by my advances… Let just say that in Quebec, most Quebecers prefer to settle down with their peers. It is hard for them to conceive that a household/couple union, which could exist in the long term with a woman who has African or Caribbean origins… You may say it's in my head, but I'll give you an example of a comment I've received on a daily basis; "I've never tried a black one", or "You're are pretty black women, I wouldn't heart you". Moreover, the other ethnic groups normally remain among themselves… Fortunately, the new generation is very mixed, and this is reassuring to observe.
The other reason I had to leave is that I wanted to do something for myself only. All my life I have devoted myself to other people, without thinking about my well-being or the consequences. Let's just say, generosity is my vice, and many people have abused it. I wanted to escape and see where it could take me.
How did your Working Holiday Visa (PVT) to France application go?I didn't really have a problem with my application… The guidelines on the site were clear enough… The response time is very fast. However, it is important to read the instructions carefully as it is easy to make mistakes and this can slow down the process.Tell us about the steps you took before leaving!
First of all, I asked myself several questions:
1 – How long do I want to leave? Do I want to come back?
2 – My savings; do I have enough to support myself?
3 – What should I do with my property or rental apartment?
Then develop a list to do before leaving, and purchases.
I went to the French site to print the registration form for the PVT application, then I took 3 months to gather all the required documents (financial proof, medical coverage, etc.).
I finally decided to register online for an appointment that can take a month to get.
Even with the effort I put into organizing everything before I left, I realize today that there were not enough resources to help a Canadian integrate into France.
For example, having a French bank list (online or on-site) for opening a bank account or the procedure to be followed to recognize equivalence of education (labour market), in addition to the forms required for health insurance.
How was your arrival in France? How did you feel the first few days?As soon as I arrived on French territory, I had a feeling of freedom and at the same time I felt like a real stranger. I wanted to make sure that I was not a burden to the person who had given me shelter.
I was ready to discover the world, leave and escape. My friend made me see the beautiful region of Alsace.And in terms of administrative procedures, did it go well?
Telephone: There is no difficulty in obtaining a SIM card and the packages are really cheap; while including calls abroad, in comparison with Canadian phone service providers.
Lodging: Nothing complicated if you live 'at home', which means a person renting their apartment or bedroom without declaring it. On the other hand, if it is an apartment or room declared to the government here are the obstacles: they request to have a contract of employment CDI (permanent contract) and/ or two to three times the monthly salary as deposit, and much more.
Bank: From experience, banks look very suspicious when a foreigner wants to open a bank account. It took me four months to find a bank that's willing to have me as a client. The banks do not recognize our PVT France, because they are more used to the residence permit on paper, off, ours is glued on our passport. Most of them ask for a contract of employment, whereas it is not mandatory according to the policy of the French bank.
Social Security Number: This has been a very difficult process because, once again, staff are not used to the Canadian documents, they treat us as we have no value in the society as a Refugees, Asylum or Expatriates. It is as if the Canada France/Québec-France union was non-existent.
I recommend that any Canadian inquire in the borough they will reside, the accessible banks.
How did you live your Working Holiday? Rather sedentary or nomadic? Why?
Sedentary at first; my financial situation had become unstable while my friend from Strasbourg had thrown me out. I was living from one Airbnb to another and I had used up almost all my savings. I had no choice but to ask a close friend to lend me money. I didn't travel, only I stayed locked up to find a solution to my problem.
After that, I had to leave Strasbourg and move to Paris to find a job in order to open a bank account and support myself. Then I left Paris for Lille for a job, where I stayed for 7 months, and finally returned to Paris and worked for my country (Canada) while being on French soil.
Let's talk work: what opportunities did you have during your stay in France?
I went through a number of obstacles in my job search. In my first phone call with corporate HR, my identity was constantly questioned for four reasons:
1- Not having the Quebec accent but a French closer to France, he wondered if I had resided in France for a long time.
2- When I informed them of my recent arrival in France, some asked me if I had a dual nationality (this question came up several times during the same interview).
3- By confirming them I had only one and only nationality, therefore Canadian, he remained skeptical to my profile.
4- The last final question was "why did you choose France?".
For the reasons mentioned above, my job interviews were not successful, as 85% of the conversation was based on the validity of who I am, not on my experiences or on the mission in question. I must admit that it was very discouraging and really disturbing. I am a black Canadian woman with a large background in professional experience such as team management, financial and administrative, none of this was taken into account, but only my origins, and my presence.
I was still able to find my first job in France in a company that had the luxury brand Chanel as a client. Subsequently, wanting to rediscover a little more my passion to travel, I was on mission for 7 months for the company Booking.com. And finally, I ended up in a Canadian administrative office in Paris.
The PVT France for Canadians has a duration of one year, renewable one year. How did the renewal process go?
It was quite an adventure (laughter). In June 2018, still being in Lille, I went to the prefecture very early in the morning, while having all the documents required to proceed with the renewal of my PVT. I guess I'm almost an exception because the officer who served me said, "We're sorry about the delay, we get very few requests from Canadians to say never to our office— So you would understand that we want to make sure we follow the right procedure". Which was not reassuring but honest, I was just praying that there were no mistakes… Despite this, I finally got it!
On the other hand, my second renewal (because it's a year but it's 2x 6 months), it didn't go so well. I went to my district prefecture in Bobigny (Paris region). I waited four hours, and then I went to an officer who informed me that she could not complete my application. In an arrogant tone she said: "Ma'am, I can do nothing for you. Lille had not transferred your file! I have no way to verify your information. You must ask the Lille office to proceed and we will see your file". I had to take a leave of absence from work, and was forced to call my superior to inform her that I could not return that day because of my residence permit.
Knowing that I could not return to work without my renewed Working Holiday Visa, I decided to take a train ticket to Lille in order to immediately settle this unfortunate situation. I went to the prefecture, but arrived at the reception, the agent informed me that the office is closed and that it opened only from Monday to Thursday, from 8:30 to 11:30. Off, I was there on a Thursday, which means I had to use two more days off (Friday and Monday), to go back and finish this story. As you probably know, my patience with the French bureaucracy had reached a limit that I could not describe. Friday arrived, I had not warned my colleagues at the office, everyone was sending me messages. Depressed by my situation, I did not feel to respond to their texts or messages.
I swallowed myself under the bedsheets while standing still. What would I do if everything went wrong on Monday… I decided at that time to confide in a close friend in Lille (Amina) and decided to take a train ticket for Sunday, in order to prepare psychologically for my visit. Monday, December 10, very early morning (7:00 am), I was there motionless in a queue at the Prefecture of Lille. Offices open at 8:30, and security only opens 15 minutes before. Stressed and nervous about what might happen, I was shaking hands but mostly my legs. Each of us (strangers) patiently waited for our number to be displayed on the screen. Suddenly it was my turn… I got up and regained my confidence. The officer greeted me with a smile (and I was relieved), I gave her my documents. Once my address was confirmed, I was finally able to have my residence permit renewed for another 6 months. Let me tell you that is was as if a weight was taken off my shoulders. All I could think of was enjoying the rest of my day in town.
What cultural differences did you notice between Canada and France? Which ones did you like and dislike?
There are several different aspects:
What I liked
The French government has put several resources in place for the well-being of its citizens;
Employers reimburse 50% of the monthly cost of public transport on our pay slip;
As for public transport, the city is very accessible and flexible so that it can easily get from one region to another. What is more, whether it is the TGV, the bus or even the train, I was amazed and surprised to have a very affordable rate in order to enjoy my escapades, even while visiting other neighbouring countries.
Enterprise/ work; I was even more shocked when I knew that my lunch would also be partly refunded or offered as a "ticket restaurant";
As if all this was not enough, depending on the office we work for, we can receive a TVG ticket booklet (round trip). In Canada, as an employee, nothing I have listed above is offered to us. As long as you work for a company that asks you to travel regularly for the missions or you have some very important job/position. As a Canadian, I must admit that my country has a gap when it comes to promoting its heritage, starting with its own citizens. You will be surprised at the meagre number of Canadians who had the opportunity to discover the maritime provinces or other regions. And this is only because of our limited or very expensive means of transport. It is easier for us to travel to the United States or the Caribbean than it is for us to travel to another part of Canada, ''our home'', as they say. While Canada is a great country, we always count on foreigners to fill this space and to make us know our own home. There's a lot of work to be done on this.
Also, the Canadian health care system is not at is best. We pay a lot of money, when we don't get a lot in return. Whereas in France, as soon as you have the Carte Vitale (health insurance) and a "mutuelle" (medical insurance from the employer or private), you are sure to receive an adequate service and even be reimbursed at more than 75%. The prescription/medicine are really cheap.
I learned a lot in writing and speaking French. It opened my eyes and encouraged me to use my sentences better.
Food: I was finally able to enjoy the dishes, learn to eat well. The real bread (tradition, croissant, brioche, chocolate bread). The taste of coffee without adding a liter of water, and of course the desserts that make you dream. My taste buds enjoyed it!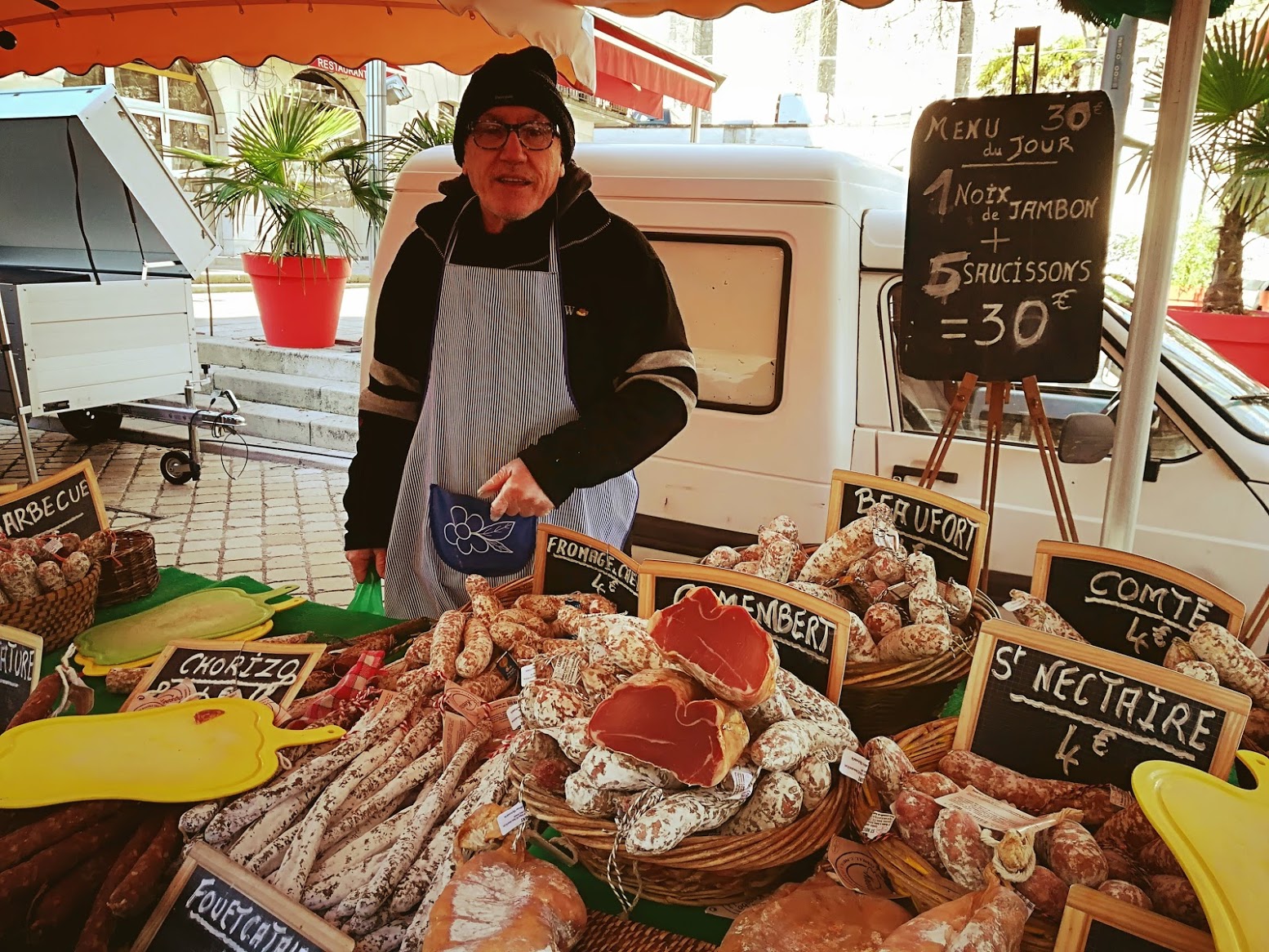 What I didn't like
French bureaucracy: I wouldn't know where to begin… The problem is that they treat us as worthless individuals (as a refugee, expatriate or asylum seeker) since the system is not designed to accommodate people who really want to get out and simply integrate while bringing a new spirit that could well serve to evolve into a new generation that is no longer the same and moving much faster than in the past.
The whole system is very old and need fresh new blood. First of all, they don't assess your situation based on your documents or the evidence, but on your identity and prejudices. I am a black woman, Canadian and Quebec of Haitian origin who came to France to discover Europe. There is already doubt about my identity and my origins, because France has many Africans who settle there for different reasons. The bureaucracy forgets that there are other nations of origin which have the same colour of skin and which can come from elsewhere the different cultures mix. And at the end of the day ''we are all African''! (Laughter)
I am very surprised that a country which I thought would have moved forward in its time, France on the contrary, seems to be a century or two ago. In Canada, when you open a bank account, you leave immediately with your PIN. There are bank accounts that exist specifically for foreigners. We do not make a decision of the person who come forward based on their physical appearance but rather the documents and facts that are given to us. Unfortunately, French banks have a long way to go. Especially since, from one district to another, the policies do not apply in the same way and are not all respected. All this is a result of injustice and creates discrimination against foreigners/expatriates.
There is a union between Canada and France, but it only really exists and is beneficial only for the French coming to Canada and not for the Canadians who want to come and discover this beautiful country that is France.A very simple example: In France, short prejudice is already in place when acted differently from a local citizen. People already make up their minds without even trying to know the person. Again, it seems difficult to think that because another culture acts differently that it is not negative but rather an opportunity to exchange and simply raise awareness of the local culture.
Thanks to France I realized that fighting for my own convictions was a force in itself, which makes us grow on every level.
Did you miss things from Quebec when you were in France?
Of course, bureaucracy, administrative speed, low discrimination, acceptance of other cultures, ease of finding a job (based on your resume, your skills and not on your physique or identity), and finally accessibility to find cheap housing/ renting apartment.Did you take advantage of the "H" (for Holidays) of your WHV? Where did you go and what were your favourites?
I took the liberty of travelling, and I had the chance to "see the country"; several French regions (Lille, Normandy, Bordeaux, Reims) and many more to come… also Netherlands (Rotterdam), Belgium, Czech Republic, and Italy.
I have loved the city of Prague because it is cheap to go there and people are very friendly and have good value. The Czechs are courteous and simple at the same time; men are real gentlemen.
Normandy has a beautiful history especially during the war, it was interesting to get closer to the past.
Italy is one of my favourites, it is a beautiful country and I feel that it is a first for every time I set foot in it. And what about food, you eat for your hunger!
What is your best memory in France so far?France is a country with a lot of potential. My best memory is to have been able to discover its regions so different from each other but very charming. Also, food and fine cooking, good wine NOT expensive, and finally have the sweet beak!What about your biggest difficulties?Integrating was a real struggle for me. I'm sure I'm not the first to say it. If I summarize the 3 causes would be: opening a bank account, finding a job, and getting a social security number… listed in this order.What did this WHV in France bring you? What assessment do you make of this experience after 18 months?
That experience has made me mature. I don't take anything for granted anymore, I question myself. I do a lot of thinking about the time we live, and think about the well-being of individuals around me, I become aware on a regular basis.
I see that discrimination and prejudice are very prevalent in France, and that is surely one of the main reasons why the system is not moving forward as much as it should.
On the other hand, no country is perfect, each with progress to make, but it is enough to admit that there is indeed an urgent need to progress.
I do not regret my choice, because I have decided to devote some of my skills to making people aware of what is going on. I am ENORMOUSLY interested in my project to create a tool to help Canadians during their integration in France. It would also encourage them to want to discover other horizons abroad.
When the French speak about Canada, they say GREAT people are open minded; you feel free, but it's cold half the time of the year. Which is exactly right!
While a Canadian will say of France; we eat very well, have little walk everywhere (change countries or/and regions easily), but people look at you strangely if you say something that is not correct from the point of view of grammar or vocabulary. People can be so arrogant for no good reason, and finally, if you want to integrate into France, the bureaucracy will give you headaches. And these two reasons will be the difference between a Frenchman who decides to make his life in Canada, while a Canadian will think more of leaving towards back on his land where he comes from in order to have a freedom that belongs to him. Of course, that's if he didn't find love…
Sometimes Canadians are afraid to go to France (attacks, demonstrations…). What would you like to say to those who hesitate to go to WHV in France for these reasons?
Every citizen of a country ends up waking up and revolting at some point. And yes; concerning France; it happened in 2018 to this day. In my opinion, it is a good thing to speak up and have their voice heard! This did not prevent me from living my daily life, going out with my boyfriend and sharing several activities at our ease. It is true that some places are more critical than others and they are to be avoided, but the country is not at war, only in crisis because the citizens are dissatisfied and with good reason.
After that the unemployment rate would still have gone down since the new government came into place— However, there is still a long way to go to diminish economic injustices as well. I would not go further on this subject because it is not at my expertise (laughter). It is true that in Canada, the job search is much less striking, simply because the employer checks your skills and is willing to give you a chance to succeed.
In the meantime, I am convinced that France will continue to seduce tourists, with all it has to offer, it is of all beauty! It would just be a matter of being prepared and having resources on site, so that Canadians would want to go a long way here. Nevertheless, I remain amazed by the discoveries, the beautiful landscapes…
What advice would you give to a "pvtiste" who would be tempted by a Working Holiday Visa experience in France?Learn about the culture and regions you will visit, be financially ready in case of a hit. Remain yourself, do not be afraid to assert yourself and express your convictions.What are your plans today?
For my part, I hope to be able to carry out my project in order to better help the Working Holiday Visa holders, so you will not feel alone during the process.
Honestly, as soon as you have the tools and information necessary for integration, everything goes well. Stay tuned as they say!
Now that I have a goal and a project, I think it would be essential to build it in France. Since my WHV has ended, I had to return to Montreal in order to get a new (paid) visa, which will give me the opportunity to return to France and I am hoping to accomplish my personal/professional mission. I would like to make my move to have Visa working for 4 years, but of course I will need a permanent contract. Then, I will have to run after the companies and the French bureaucracy once more. (Laughter)