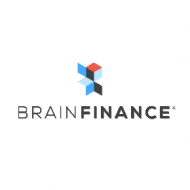 Principal Software Engineering Leader
Catégorie
Informatique, télécoms, Web
Date d'embauche
Dès que possible
Ville
Montréal, QC, Canada
---
Rejoignez notre groupe Linkedin des PVTistes au Canada pour faire du réseautage !
Principal Software Engineering Leader

The Engineering Team at Brain Finance is growing rapidly. Over the next year we build an social banking , so if you are looking for growth join us. Our goal is build Marketplace lending, web, mobile app and launching new credit product that help improve the financial wellbeing of our customers. You will get to work with new technology stacks, be part of a great and diverse workplace, and improve the financial lives of others. In our Engineering team we value personal growth, initiative and ownership, collaboration, and the importance of thinking like an engineer.

WHAT YOU'LL DO

· Design, build and evolve the core backend infrastructure of the platform

· Work collaboratively with product managers, engineers, data scientists, and designers to set overall development strategy and deliver high quality software

· Build highly scalable system software

· Write well-designed, well-tested, readable, maintainable code

· Work cross-functionally with various engineering and product teams

· Participate in code reviews to maintain code quality and distribute knowledge

· Help lead large projects from idea to positive execution

PREVIOUS EXPERIENCES THAT'LL HELP YOU BE GREAT

· 10+ years experience in software development

· Advanced degree in Engineering, Software Development, Computer Science, Information Systems, or a related field of study

· Deep understanding of microservices and event driven architectures

· Experience in building public and internal APIs

· Deep understanding of the software security practices

· Experience with transactional databases and caching systems

· Experience in unit and integration testing

· Experience with scalable, distributed systems using event-driven architecture

· Experience as a Solution Architect on enterprise projects

OTHER NICE TO HAVES

· Experience with financial systems (banking, lending, payments)

· You love making complicated things, very simple

· You can work across teams in our rapidly growing company and drive standardization

· Experience with Google Cloud Platform and Serverless applications

· Experience with SQL database such as MySQL and PostgreSQ

· Experience with NoSQL database such as Cassandra and MongoDB

· Proficiency in one or more of the following: Python, Java, Kotlin, Swift, Node.js

· Experience with WebSockets, Redis, RabbitMQ and messaging systems

· Experience with GIT and Continuous Integration

· Experience with Docker, Kubernetes

About BrainFinance

Brain Finance is a leading financial technology company that offers responsible and constructive credit solutions to consumers by Marketplace Lending platform. We redefine access to credit with our revolutionary technology using machine learning and automation capabilities to provide better and simpler financial services to everyone. We have built a new generation of lending technology platform and have reinvented how credit decisions are made. The new AI is transforming multiple sectors and now is the time for us to bring this new predictive power into financial services.
Identifiez-vous pour postuler
Pour accéder à cette fonctionnalité, vous devez vous inscrire au préalable ou vous identifier grâce au formulaire ci-dessous.