Instalment plans now available for your Globe WHV travel insurance!
Several payment options for your travel insurance are now available to French residents — you can make the full payment right away or spread the cost over 2, 3 or even 4 payments. Proof of insurance for the full duration of your stay will be issued upon the first payment.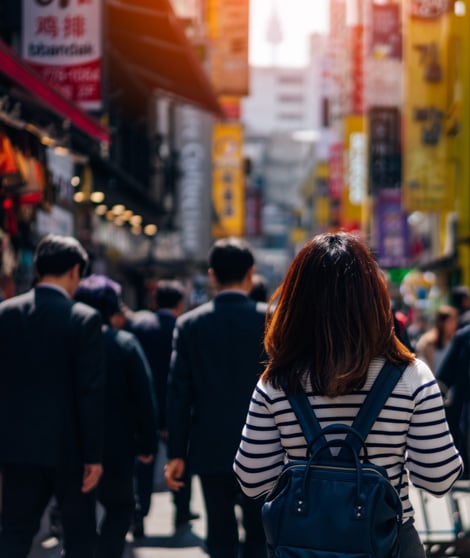 Discover Globe WHV travel insurance offered by our exclusive partner ACS, Travel & Expatriate Insurance Solutions.
Specialized in international mobility, ACS closely accompanies travellers and expatriates all around the world.
ACS offers comprehensive health insurance and assistance solutions, while maintaining an excellent quality-price ratio, so that everyone can travel around the world with complete peace of mind. Every year, more than 100,000 people trust ACS.
This page and the following insurance information are provided under the sole responsibility of ACS insurance brokerage company.
Globe WHV insurance policy highlights:
Epidemics & Covid-19: medical, hospitalisation and assistance costs covered.
Medical expenses claims can be easily submitted through a dedicated online secure area.
Very positive feedback from WHV holders.
Globe WHV will refund the remaining months on your policy if you definitely go back home earlier than planned whether or not you requested reimbursement for treatment during your WHV. You must at least have two months left on your policy (processing fee: €20).
Quick and easy communication with Globe WHV customer service specialists who answer questions sent by private message. Send a private message to a Globe WHV representative.
Easy-to-understand insurance policy and claim guidelines.
Very competitive rates.
Covers many sports and activities, including scuba-diving, hiking, skiing and surfing. Read the Globe WHV insurance policy.
New for Canada: benefit from free of charge medical teleconsultation.
An overview of health insurance for travellers
Why would I need to purchase health insurance?
First of all, you never know what could happen during your stay abroad, so health insurance is always recommended for WHV holders. Besides, some destinations make it mandatory.
Buying health insurance is also common sense. As a WHV holder, you aren't eligible for health care coverage through the local insurance system. In addition, your home country won't cover your health expenses abroad—you're on your own. In many WHV destinations, even "routine" health issues can lead to hefty bills.
Unfortunately, from time to time, we hear from WHV holders who left home without insurance coverage and ended up facing huge medical bills.
Note that health insurance isn't just for minor health issue emergency expenses. You're also covered for hospitalisation, repatriation (after a major accident, for instance), accidental death, personal civil liability, etc.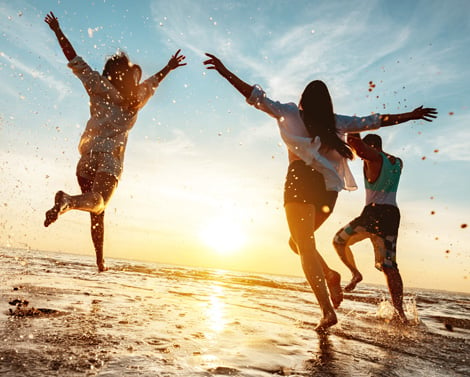 Globe WHV insurance policy highlights
Full coverage of the actual cost of routine medical expenses and hospitalisation, without deductible or waiting period, unlimited in the WHP country.
No authorisation required before seeing a healthcare professional.
Zero upfront payment in the event of a hospital admission.
Repatriation assistance and family emergency coverage for trip interruption following the unforeseen death of a close relative.
Civil liability coverage.
Lost luggage insurance for your trip to your destination and back.
Friendly and quick customer service support directly on the forum since 2005!
For more details on guarantees, please refer to the Globe WHV information booklet, according to your destination: WHV/IEC Canada or other WHV destinations.
Contact
If you have any question, please send a private message to Globe WHV representatives.
Globe WHV customer service representatives check in daily to answer questions posted by Working Holiday, Young Professionals and International Co-op Internship program participants in the "Globe WHV – Questions and support" forum discussion thread. Don't hesitate to post a question or send them a private message before or after purchasing your insurance policy, they will get back to you quickly with the info you need.
Reviews
I was the victim of a dental fracture which was taken care of as explained in the Globe PVT contract ... Once the fees paid, it was enough to send a photo
Read more...
Very satisfied with the service. I called Globe PVT for advice because I was sick and wanted to see a doctor in Canada. They put me in touch with someone
Read more...
I first called the ACS globe PVT platform to inform of my future consultation with the dentist.
Petit couac, the person I had badly noted my email address
Read more...
I liked the follow-up of the doctors, their listening, their availability, their advice and taking seriously.

Responsive team, available

It's nice
Read more...
Very satisfied.
With the new online platform for reimbursement requests, it is fast efficient and much simpler than sending a paper file, especially from
Read more...
Very positive experience with GP. After a toothache due to an infection which resulted in a small visit to a dentist on duty on a Sunday evening in Sydney
Read more...
I join all the HAPPY here who have been unlucky enough to be sick or injured! but happy, very well supported and reimbursed! I am therefore very satisfied
Read more...
I made an inquiry by MP to Sharone and Sandra. They were both very reactive and were able to provide me with answers to my questions and to offer me an
Read more...
Hello,

I wanted to thank Sandra-Globe PVT of Globe PVT for advising me by answering my questions well in relation to my situation.

Thanks to all
Read more...
I had to go to an emergency clinic for a little health concern. Small, certainly but expensive! Between repeated specialist consultations, medication,
Read more...
Rates for a WHV in Canada
€29,70
Per month (departing from the European Union)
Subscribe now
€53.10
Per month (departing from a non-European Union country)
Subscribe now
Rates for a WHV in a non-European Union country (except Canada)
€59/month
Departing from a non-European Union country
Subscribe now
Rates for a WHV in a country within the European Union
Do you have questions about Globe PVT?
Please contact Globe WHV representatives on our forum, they will get back to you as soon as possible.
Other ACS travel insurance solutions