English classes / Study+Job in Canada (Toronto, Vancouver)
ILAC International Language Academy of Canada has been offering English courses for more than 20 years in both Toronto and Vancouver, with a wide choice of programs.
You can choose to take General English, prepare for an exam like TOEFL or IELTS, or get ready for higher education in Canada through vocational diploma programs or pathways to universities.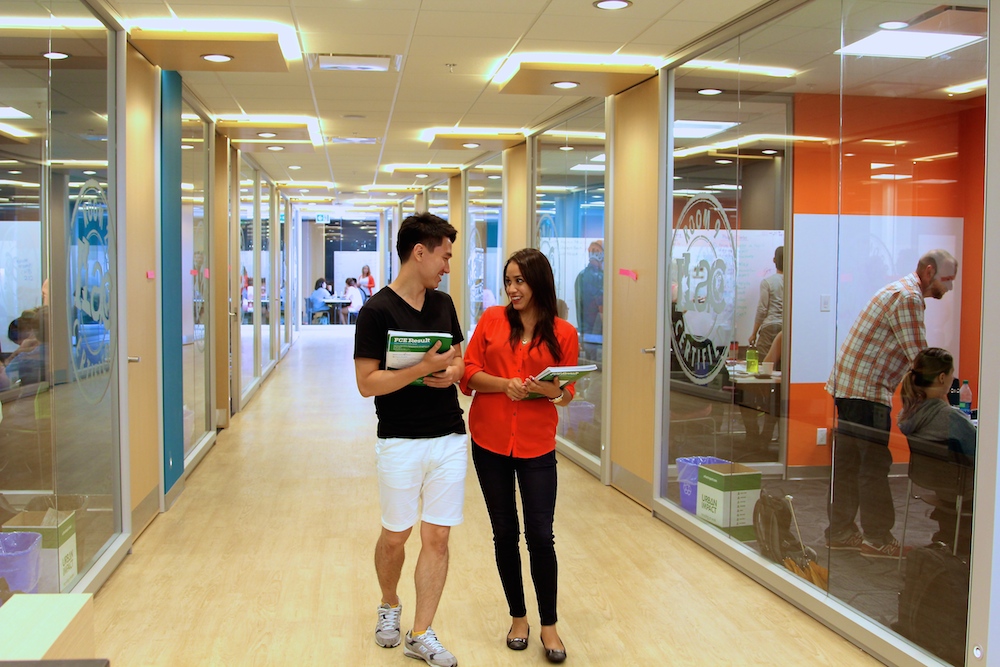 Why should you chose ILAC ?
ILAC received many awards for the quality of the programs offered. The school welcomes students from more than 70 countries each year. 97% of those students confirmed they would definitely recommend ILAC to their friends.
Here is a short presentation video:
Programs
ILAC offers a wide choice of programs. Contact the school (see at the bottom of this page) to understand which program would be the most adapted to your needs, or take a free ILAC online test.
After taking this test you will know better what program is the best fit for you!
General English
2 options : Intensive English with 30 lessons per week, or Power English with 38 lessons per week
Program open for all levels
17 levels (from complete beginner to very advanced), level-up every 4 weeks
Small level groups
Cambridge test every 2 weeks to check on your progress
ILAC certificate at the end of the program
More information on this program
Business English
This course focuses on English fluency for professionals, to feel confortable on the phone, lead a meeting, take meetings minutes, write emails in English etc
Preparation to BEC Business English Fluency) exam, recognized worldwide!
TOEFL preparation
Small groups of students
30 lessons with teachers with a strong expertise on TOEFL training (2 to 24 weeks of classes)
Results guaranteed!
Kiss – online English classes
NEW ! ILAC KISS allows you to learn English online, with Canadian teachers. 20 lessons per week included.
Program with work experience
Take a vocational program (business, sales, communication, etc) in English, followed by a work experience, receive a Canadian diploma! Great discounts available!
More information on this program
Other programs available
IELTS exam preparation
Become an English teacher
Highschool in Canada
Prepare for higher education in Canada
You will also have the option to take classes at ILAC and live with a Canadian homestay, or stay in a student residence. Fill in the form below to find out more.
Pvtistes.net discounts
Enjoy a 30% discount on your ILAC programs (except KISS) by going through pvtistes.net (and more discounts for study&work programs!).
When contacting the school directly, don't forget to mention you are coming from pvtistes.net to have access to the discount.
Feel free to fill out the form below, and ILAC will be in touch soon. The discount will be applied automatically.