Travelling on a tight budget? Don't worry, you can explore Montreal's unique, distinct neighbourhoods and enjoy plenty of culture for free. Start with this list!
1. Mount Royal Lookout
Mount Royal is Montreal's largest park and it's a must see all year round. It's the perfect place to take a walk, go for a hike, run, bike, cross-country ski or ice skate.
The Kondiaronk lookout is the first lookout at the Mount Royal welcome centre and it has stunning views of downtown. It's an easy 10-minute walk (700 metres) from the parking lot and, of course, entry is free.
Montreal is home to many, many neighbourhood parks—explore a few and enjoy some fresh air!
2. Old Montreal
You may feel like you've been transported to Europe wandering around the narrow, bustling streets of Old Montreal—Saint-Pierre Street, Notre-Dame Basilica, and the Champ-de-Mars subway station are reminiscent of Paris.
This neighbourhood is also home to Montreal's Old Port and the famous state-of-the-art "Grande Roue de Montréal," a massive Ferris wheel.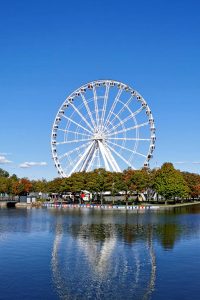 3. Plateau-Mont-Royal
Plateau-Mont-Royal is a hip, lively and oh-so-picturesque neighbourhood with colourful houses and outdoor staircases. In a way, it epitomizes the city.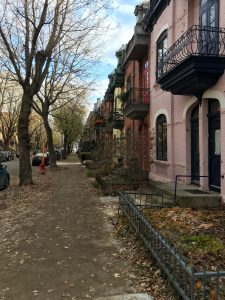 4. Jean-Drapeau Park
Take a relaxing walk along the St Lawrence River at Jean-Drapeau Park for perfect views of the Island of Montreal. You can also check out the unique Montréal Biodôme and Jacques-Cartier bridge, two of Montreal's landmarks.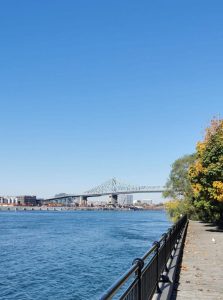 5. Montreal's Downtown
Sure, Montreal's downtown core is full of (paid) temptations but window shopping is a thing and skyscrapers are still pretty impressive—don't get fooled by Old Montreal, you're in the New World.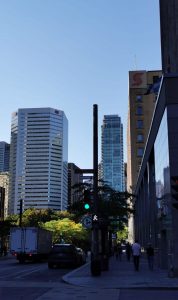 6. Colourful murals (various neighbourhoods)
Many of Montreal's streets feature amazing visual art—and new masterpieces are added to this open-air gallery every year in June during the MURAL Festival.
7. Saint-Joseph Oratory
This majestic basilica is one of Montreal's top attractions—not only is it free and the church itself gorgeous, but also offers amazing views of the city.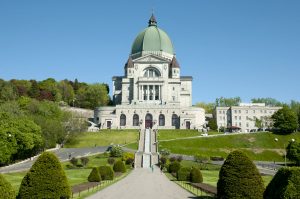 8. Museums
Several museums offer free entry the first Sunday of every month, including the Museum of Fine Arts, McCord Museum, the Musée d'art contemporain and more. Note that several museums are also free year-round like the Musée de Lachine, the Redpath Museum (donations welcome), La Guilde and the Centre de design de l'UQAM.
9. Festivals
Montreal is a cultural hub with plenty of vibrant festivals year-round, some of which are free.
In winter, check out Montréal en lumières for amazing holiday lights and music, circus, song, theatre, and dance performances.
In summer, you can enjoy some free activities during the Francofolies and the Juste pour rire festivals.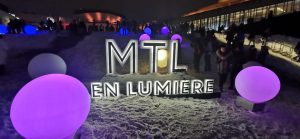 10. Outdoor activities
Go for a walk, a hike or a run in one of Montreal's public parks. You can also test your ice-skating skills on public rinks in winter, unless you'd rather go sleighing!
Some public swimming pools also offer free admission.
Anything to add to this list? Share your favourite free place, attraction or activity in Montreal with other budget-wise travellers!