You chose Canada as your Working Holiday destination, submitted your profile to the Working Holiday category pool, and you've just received an Invitation to apply. Good news, right?
Well, duh! Occasionally, things get tricky though.
For instance, we keep hearing from applicants accepted their Invitation to apply, submitted their application, but failed to travel to Canada in the next 12 months, thus losing their work permit and the chance to ever apply for the Working Holiday permit again.
Here are several scenarios candidates for a Working Holiday permit may face.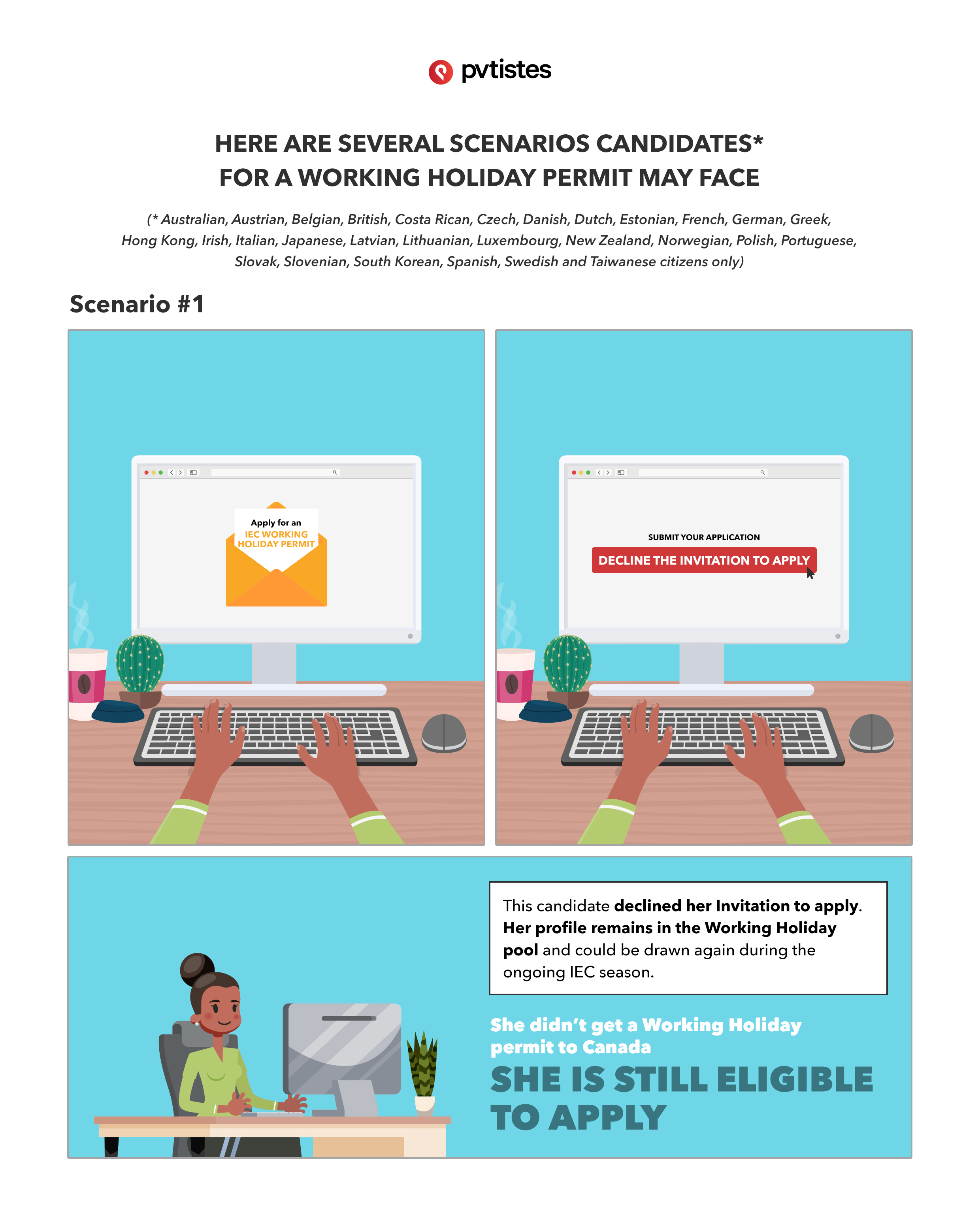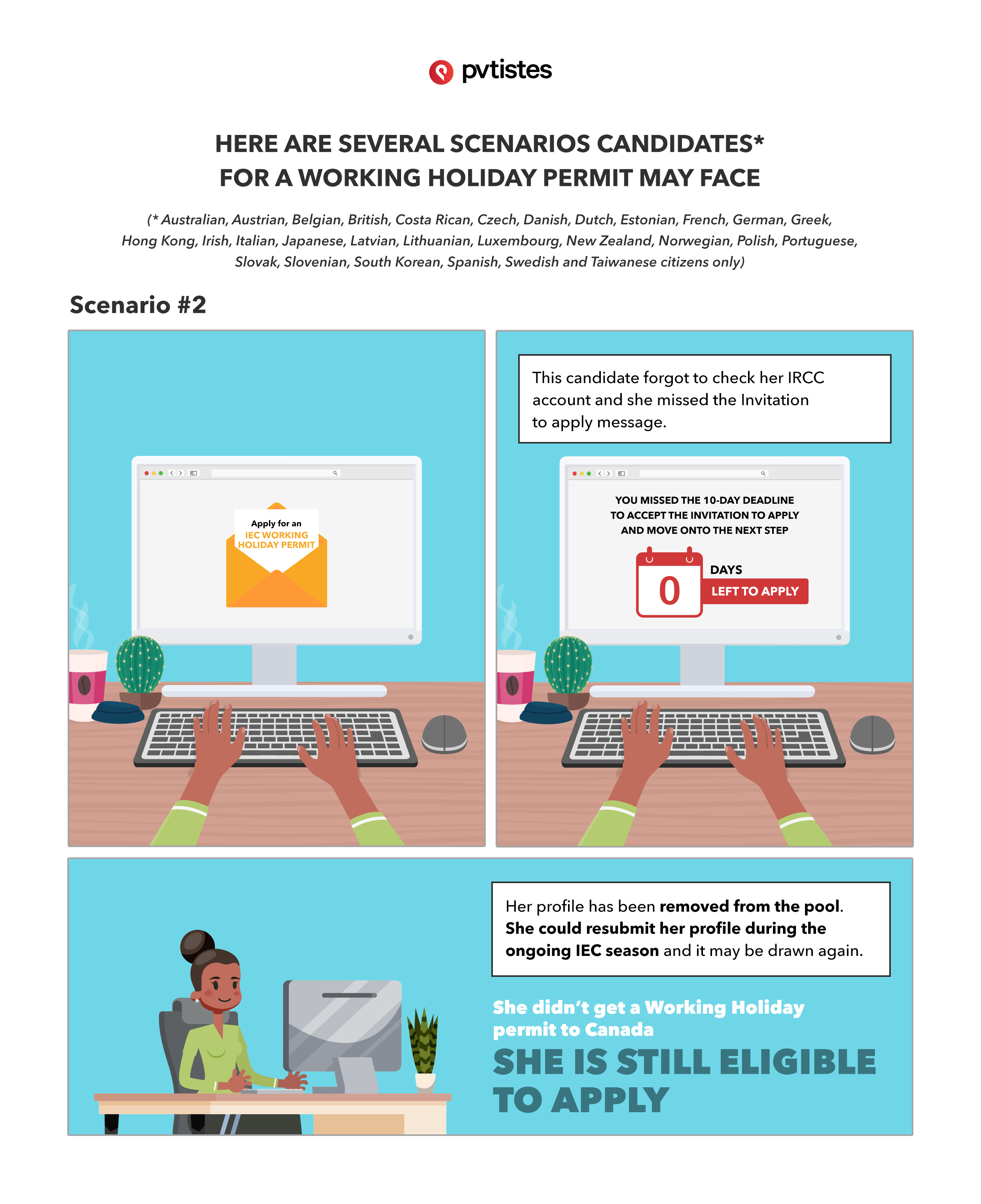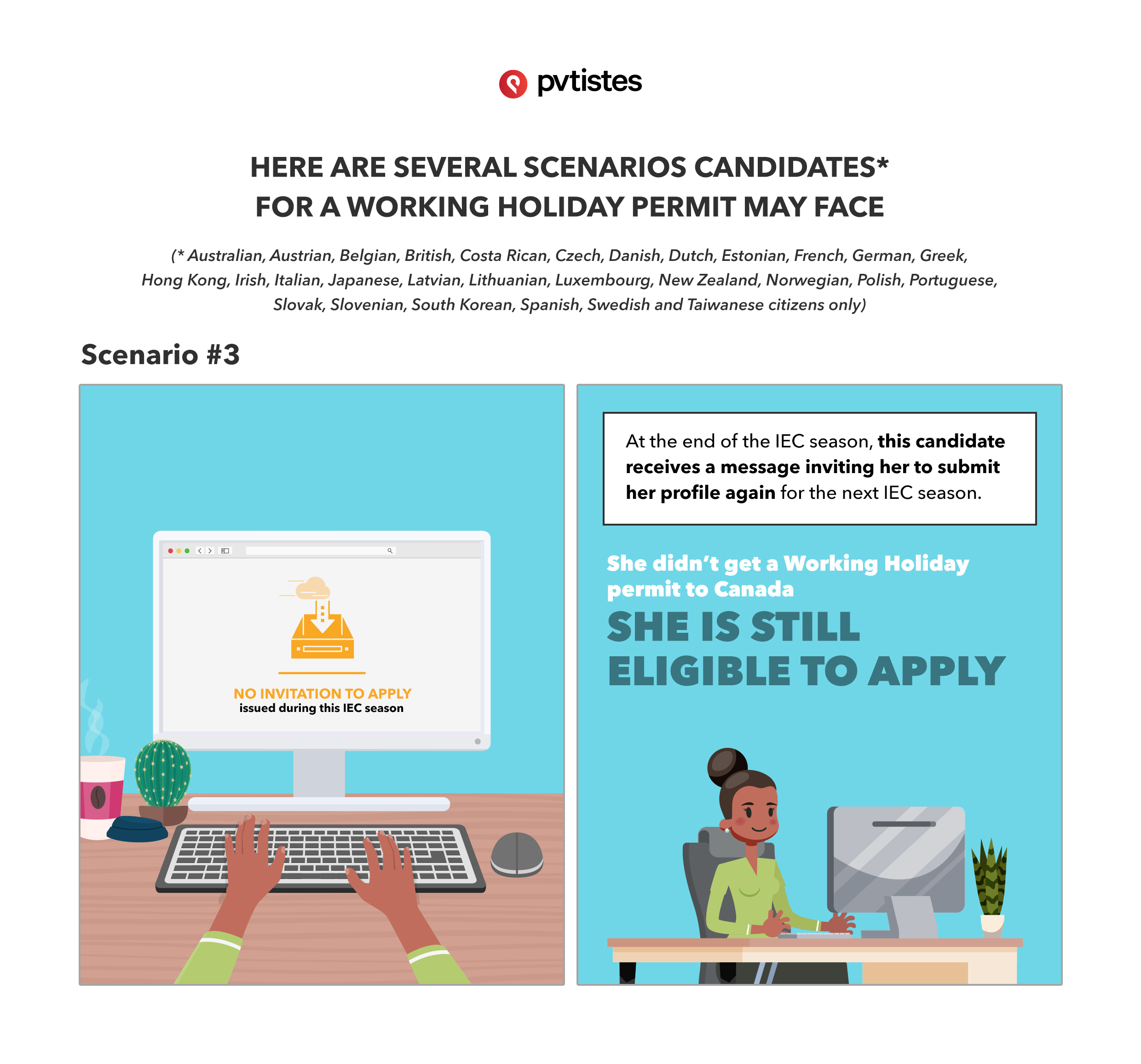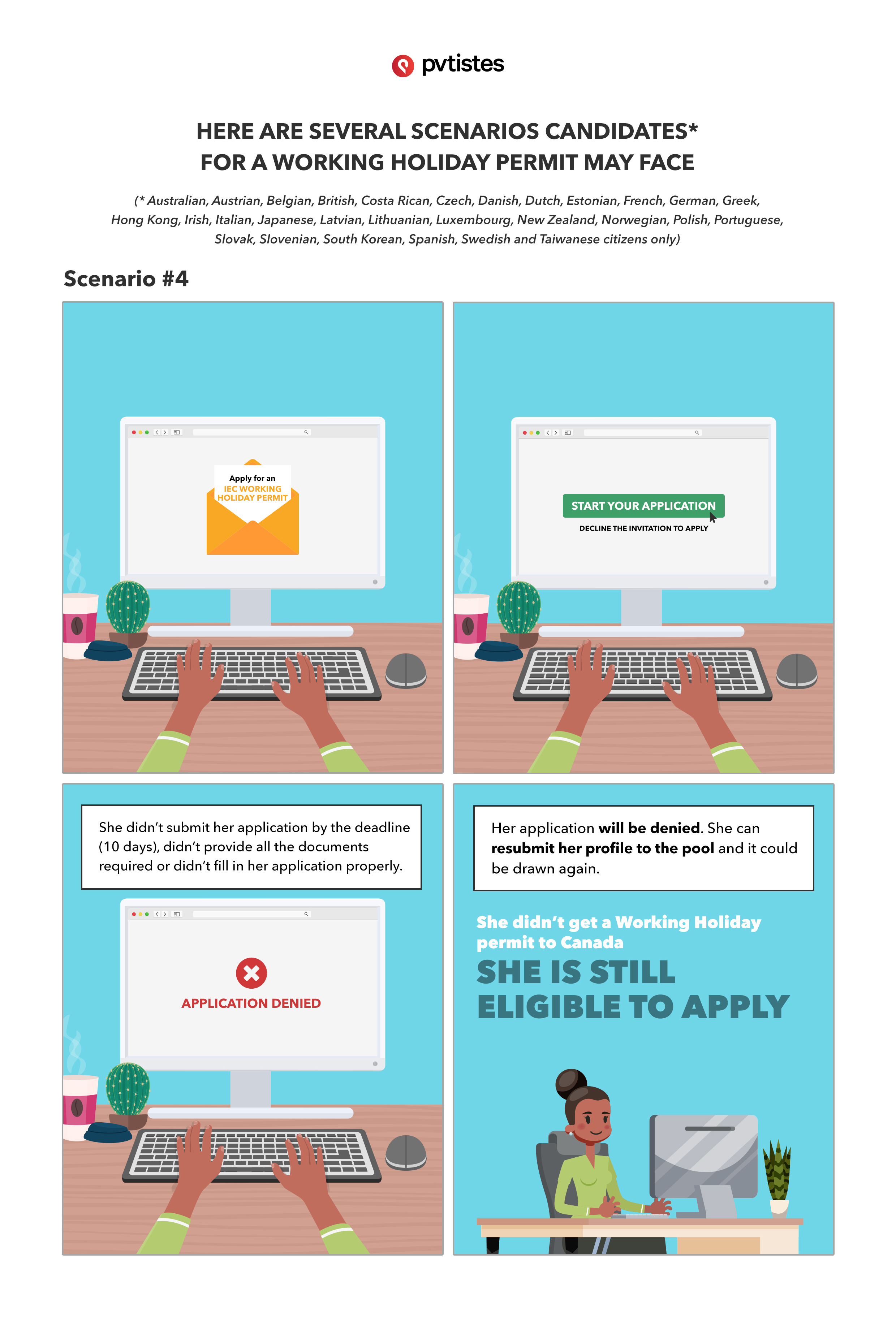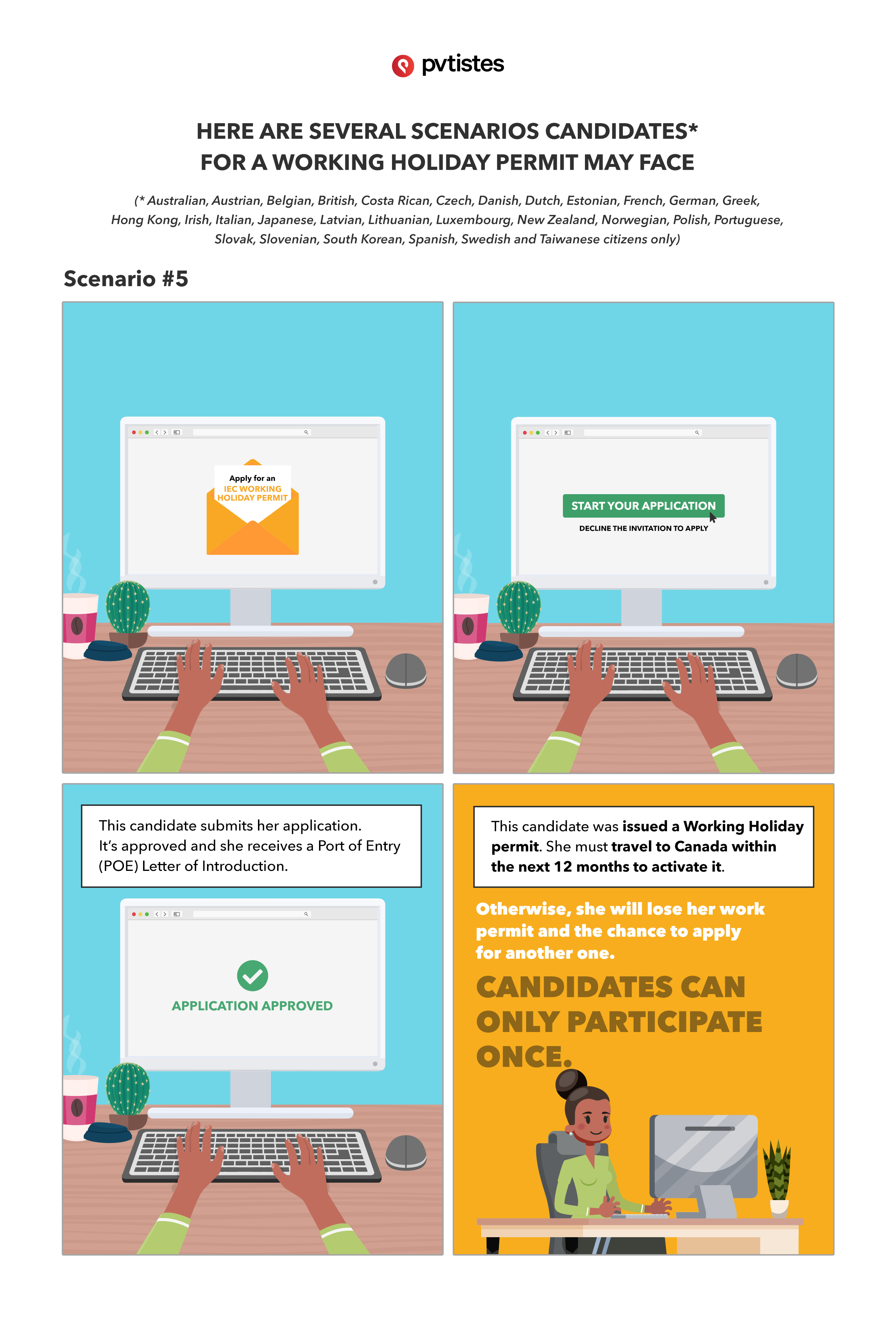 There are three exceptions:
If you are a dual citizen and have two passports (i.e. a German and an Irish passport), you can technically apply twice, once with your German passport and once with your Irish passport.
If you are a citizen from Chile, Croatia and San Marino.
If you are an Irish, French, British or Australian citizen who was granted a Working Holiday permit a while ago.
More information about those three exceptions… 
NEW vidéo – The Working Holiday permit in Canada (subtitled in English):