You chose Canada as your Working Holiday destination, submitted your profile to the Working Holiday category pool, and you've just received an Invitation to apply. Good news, right?
Well, duh! Occasionally, things get tricky though.
For instance, we keep hearing from applicants accepted their Invitation to apply, submitted their application, but failed to travel to Canada in the next 12 months, thus losing their work permit!
Here are several scenarios candidates for a Working Holiday permit may face.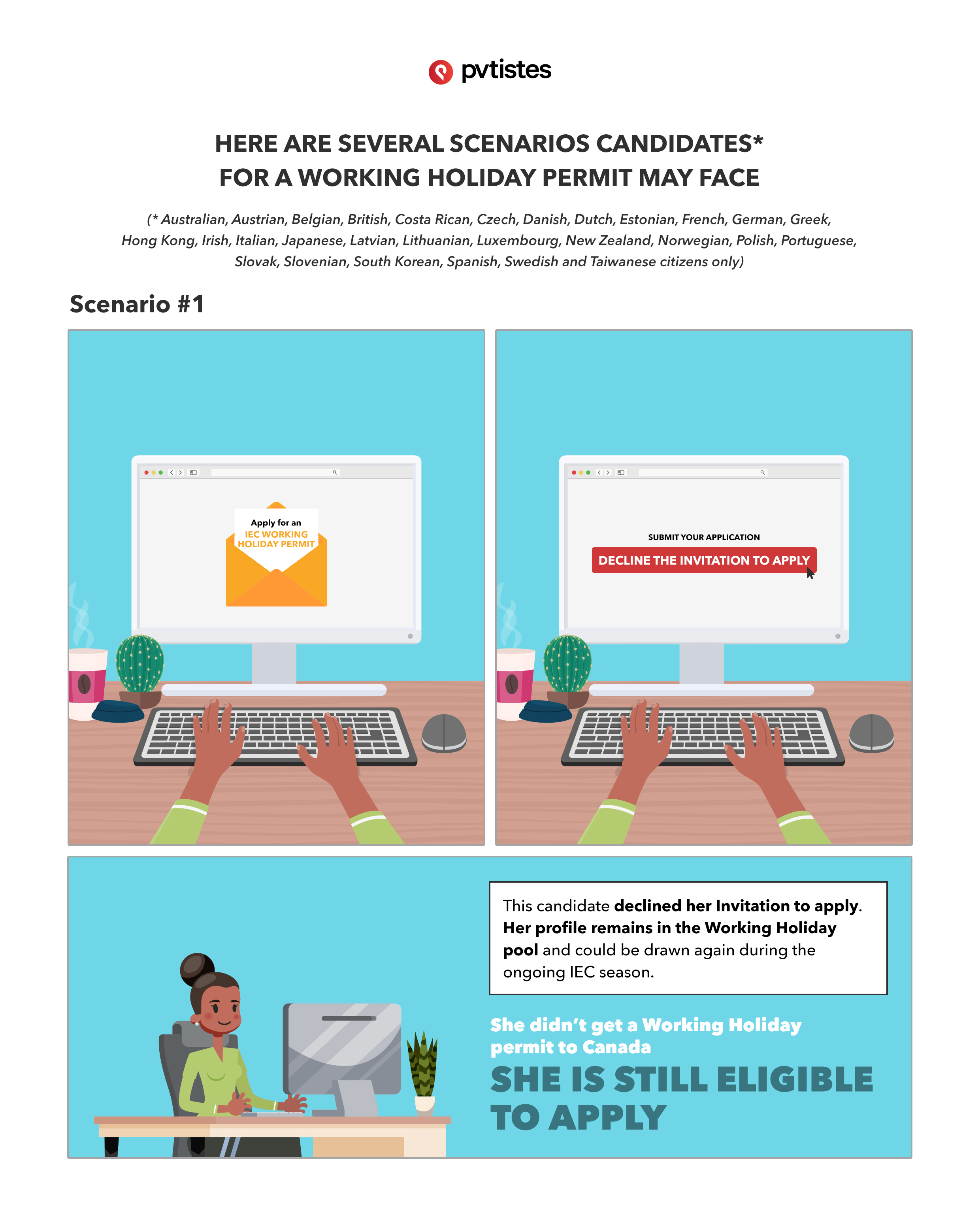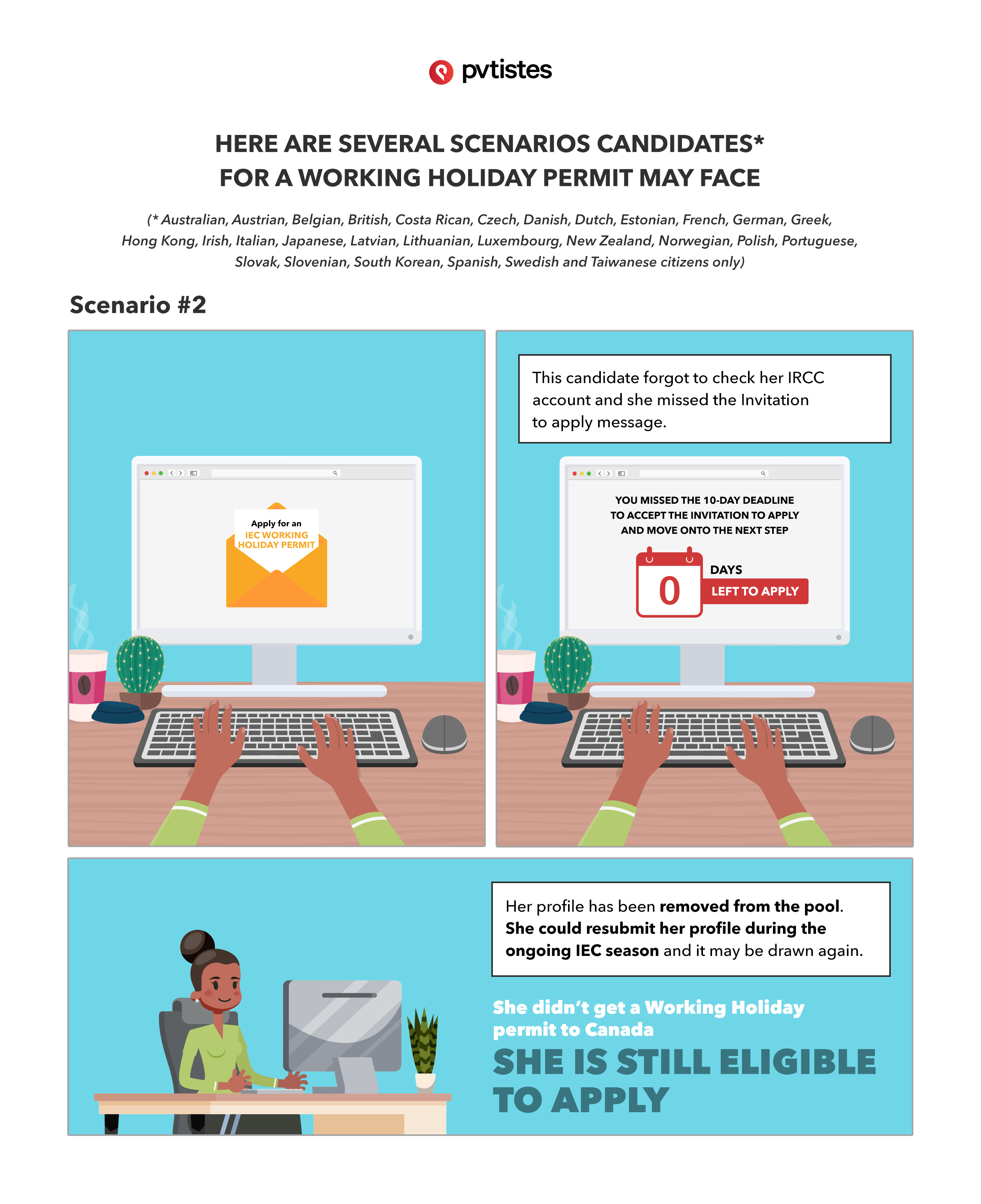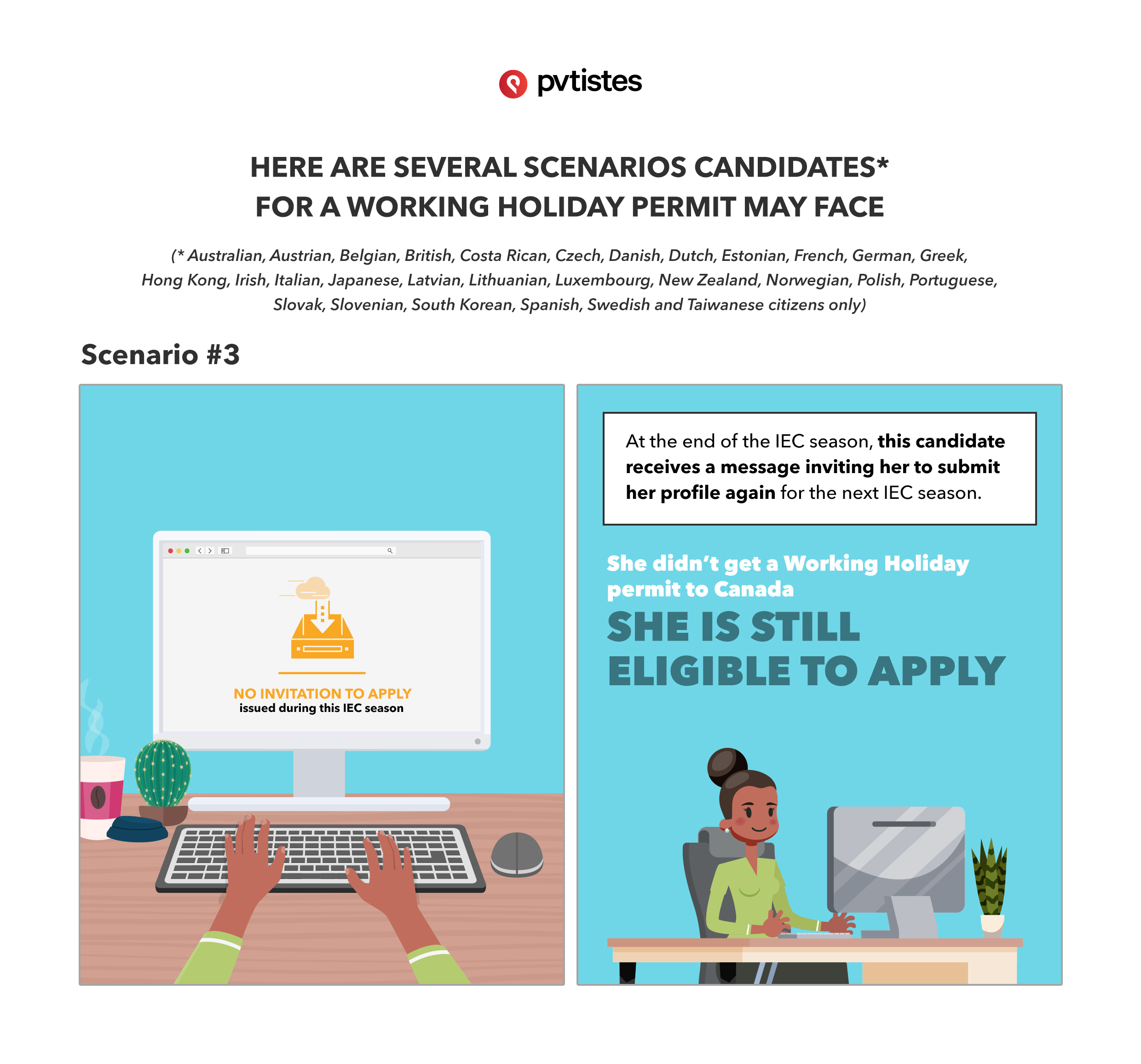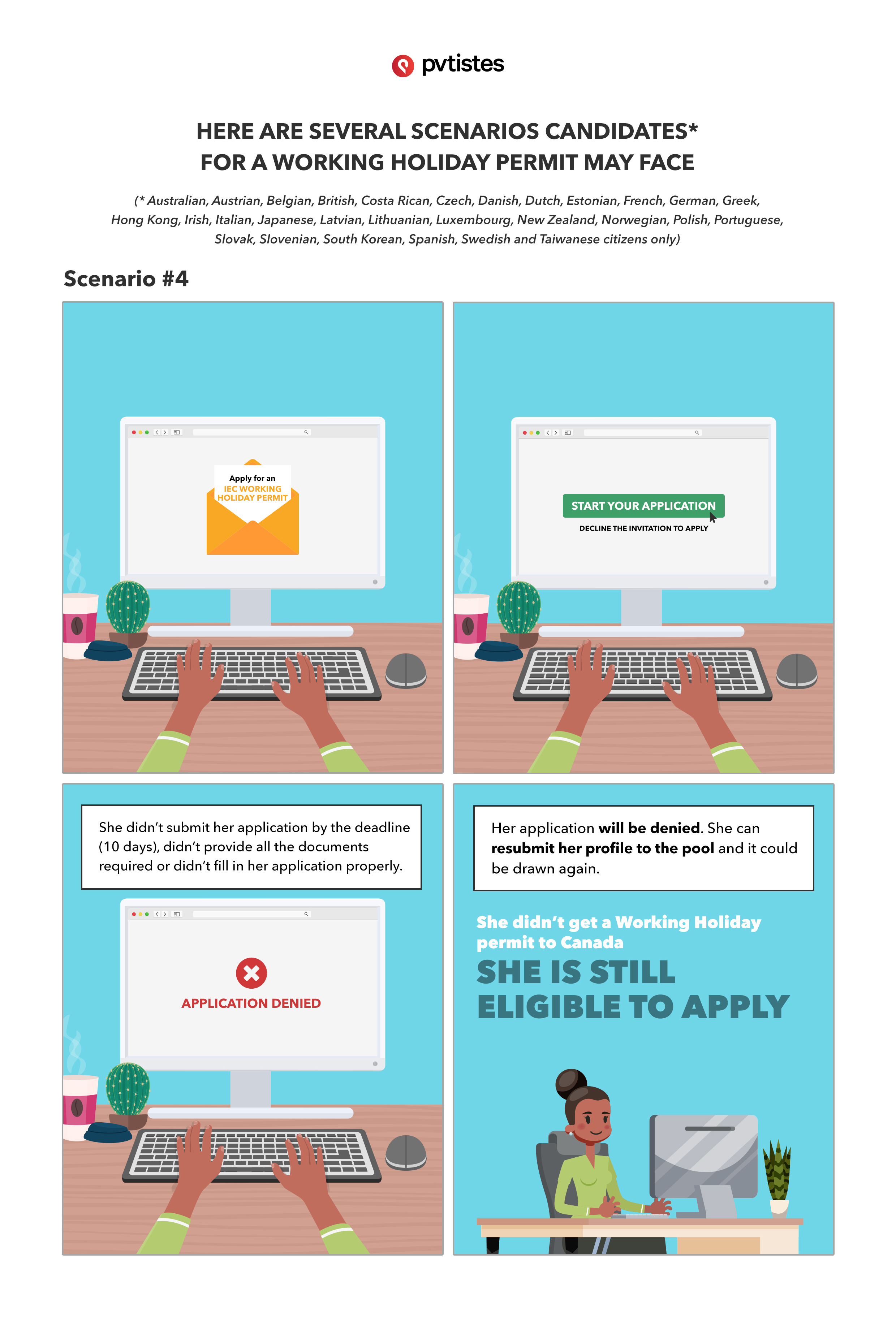 The Working Holiday permit in Canada (subtitled in English):