Craving meat?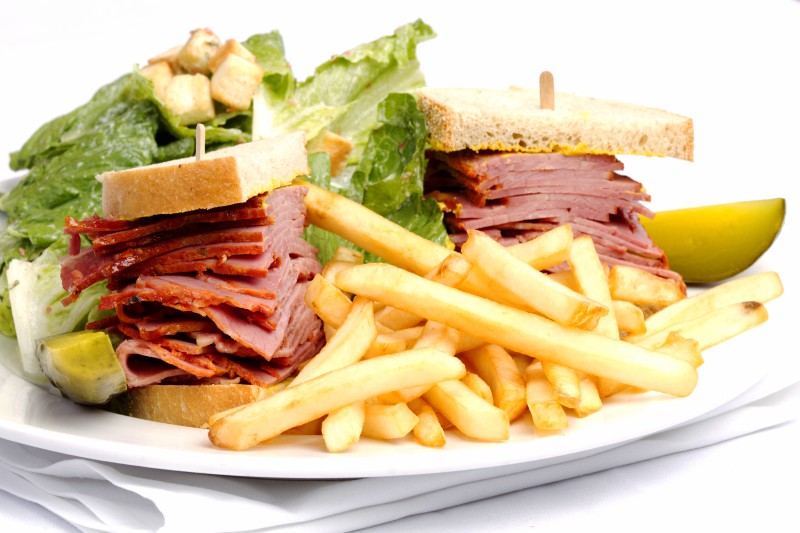 Smoked meat sandwiches are very popular in Quebec and Ontario. It's originally an Eastern European specialty—seasoned and smoked beef brisket served on rye bread with sweet mustard. In Montreal, head to Schwartz's, Main Deli or Dunn's Famous.
Bacon is always a popular ingredient and topping (and yes, it can be flavoured with maple syrup). Meat pies ("tourtière" in Quebec) can include a variety of meats depending on the region—beef, pork, game…
Alberta is Canada's cattle country and its beef is world famous.