Creating your account on France-Visas
The first step of your visa application is creating your account on France-Visas, the official website for visa applications to France.
On the homepage, click "2. Start your visa application":
If you don't already have an account, you must create one. Start by clicking the blue "Access" button.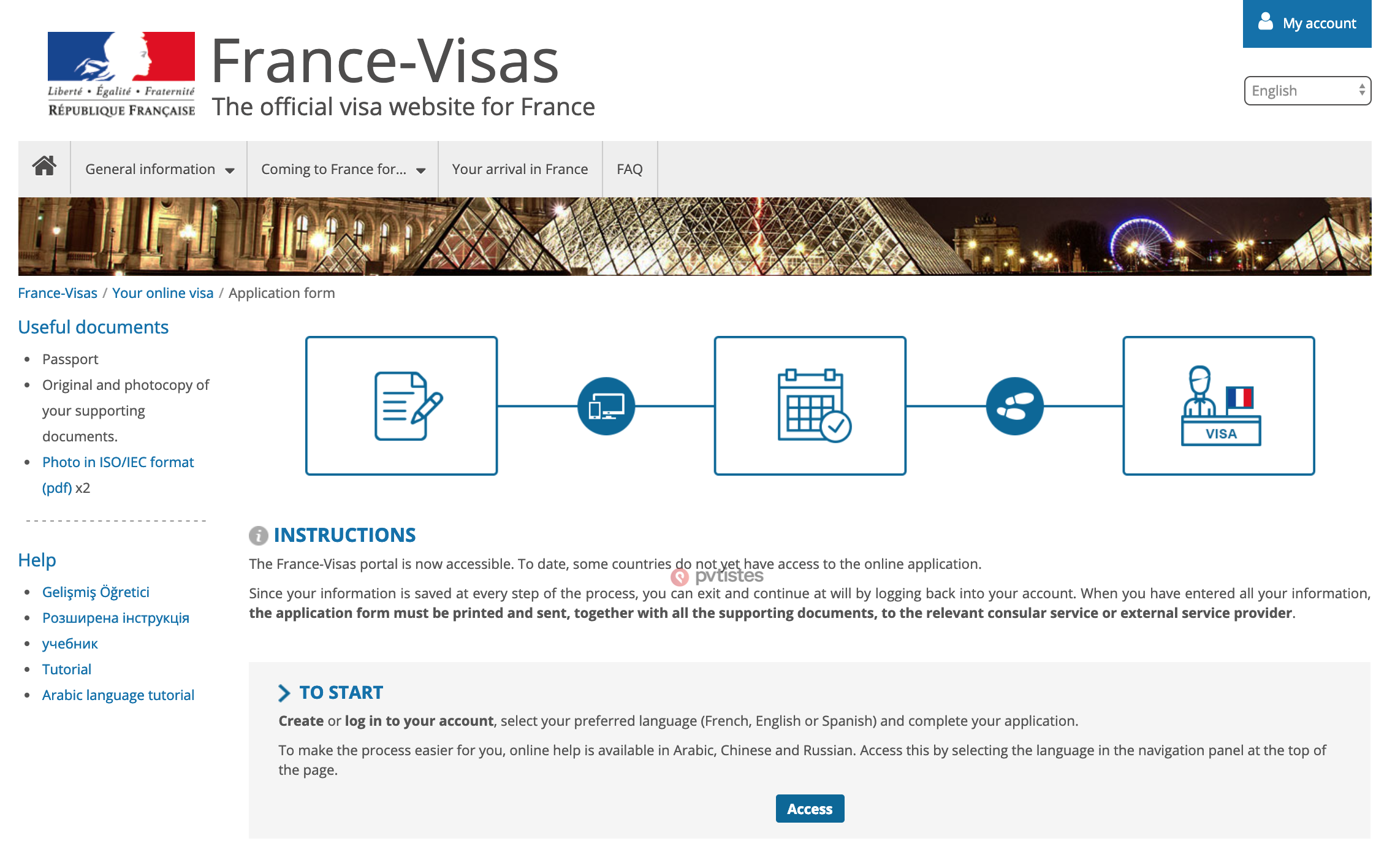 On the next page, fill out the fields in the left column with the required information (name, email address and language) to create your account.
If you already have an account, enter your email address and your password to log in directly.
Shortly after clicking "Create an account," you will receive two emails from the French government ([email protected]):
First email: "Création de votre compte France-Visas / Create your France-Visas account [1/2]" with a temporary password.
Second email: "Confirmation de votre adresse email / Confirm your email address [2/2]" with a link to activate your account and a security code.
Click the link in the second email. If you're still on the account creation page, you can enter the security code provided in the email directly.
Now you have to choose your password. Write it down! You will need it throughout the application process.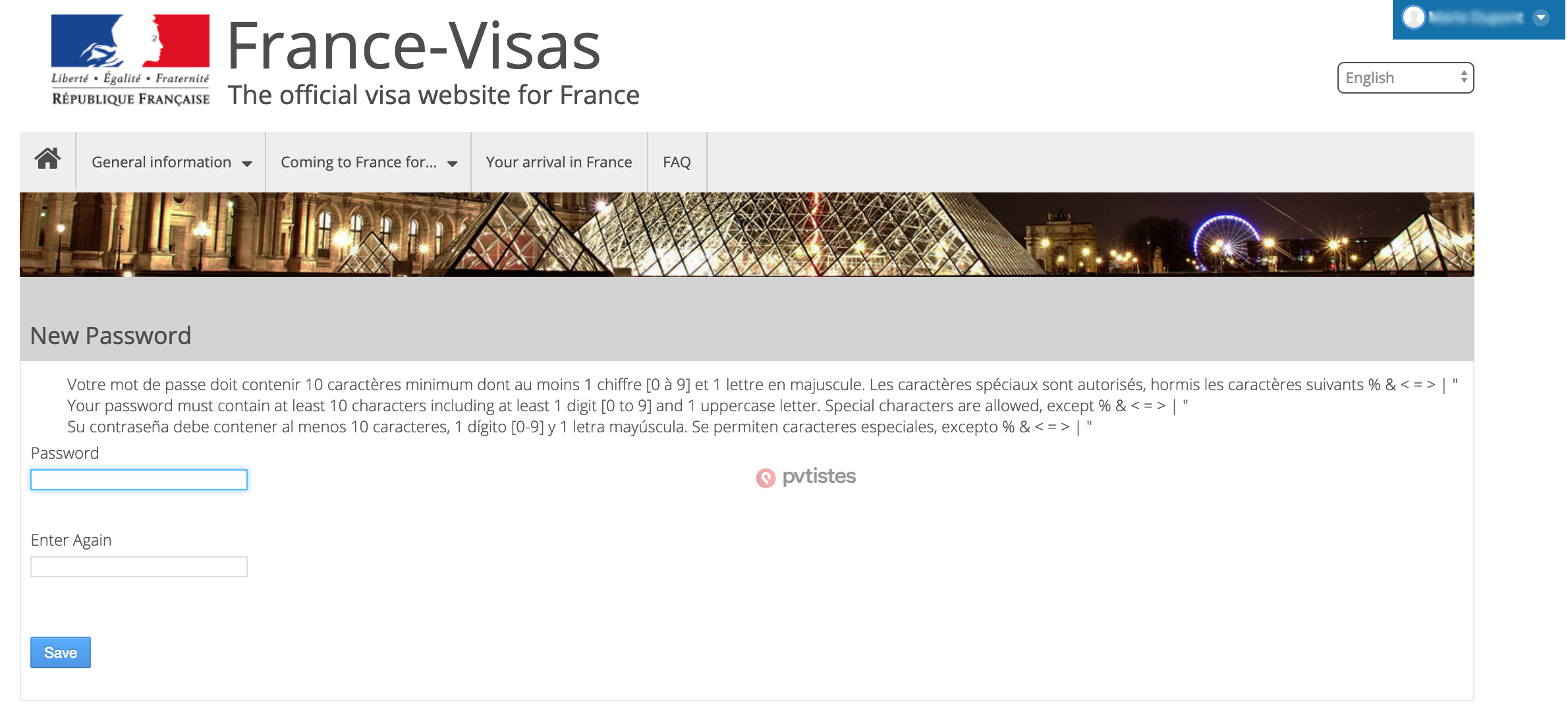 You also have to create a password reminder in case you forget your password and need to reset it. You can provide an answer to the suggested questions or create your own question.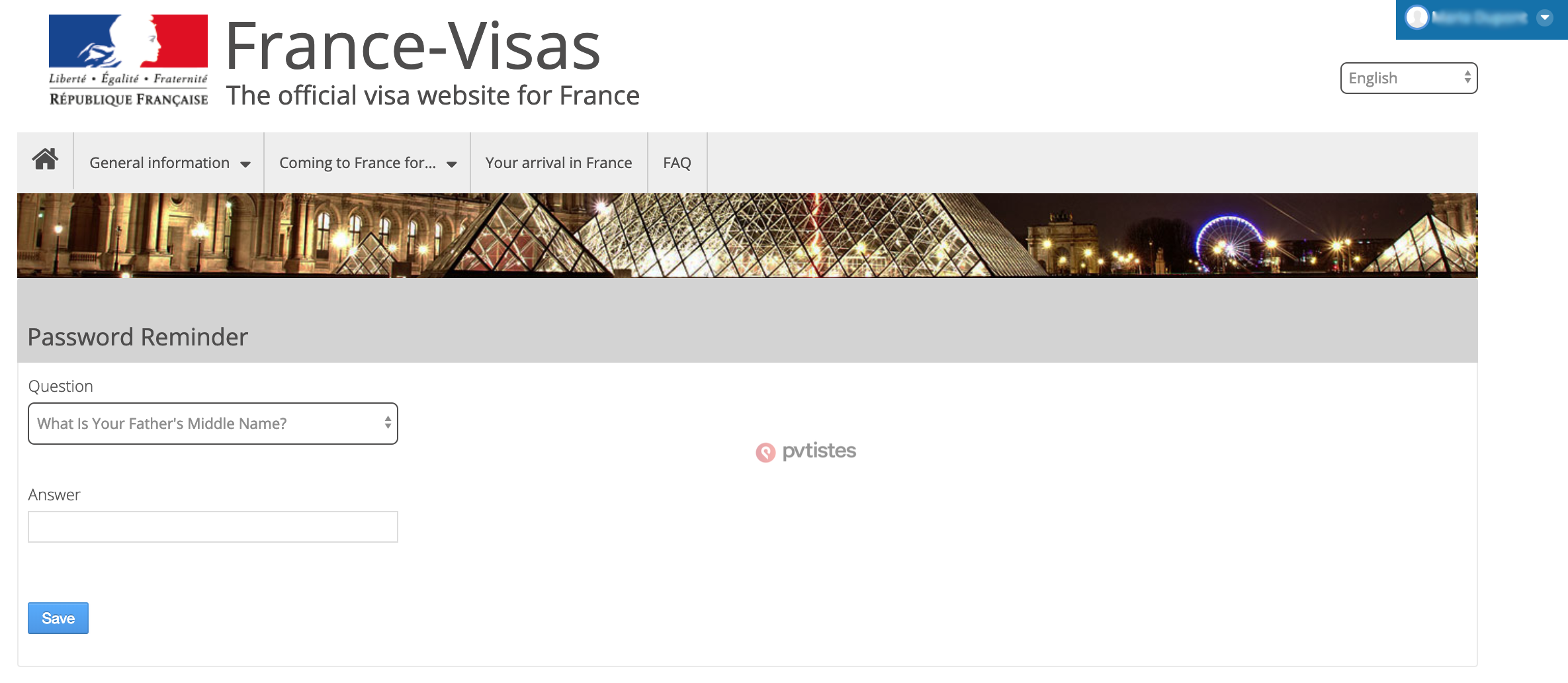 Once the answer is provided, click "Save." You can now start the application process.