Tempted to try an unusual Canadian experience? Don't skip the Yukon, a truly unique destination! This territory attracts many curious souls looking for off-the-beaten-track adventures and outdoor fun. 
Let's be honest, the Yukon isn't a weekend getaway option—it's a place where spending weeks or even months makes sense to fully appreciate the fascinating lifestyle of this remote corner of Canada. Fortunately, Working Holiday permit holders have this amazing chance to live an authentic Yukon experience and make the most of what the territory has to offer, including great job opportunities.
Still on the fence? Here are 10 great reasons to venture into the Yukon while exploring Canada.
1. You will get to experience life in the Great White North
Goodbye, Vancouver, Montreal and other world-famous Canadian cities anyone can locate on a map! Step out of your comfort zone to get a unique perspective on Canada. Head north of the 60th parallel to explore a territory where nature still makes the rules. During the eight months of winter, you will be able to experience the Great North's most extreme temperatures—we're talking an Instagrammable -50 °C here.
Ever wondered what it feels like to get only five hours of daylight? Find out in Whitehorse, a city that sometimes looks like a ghost town when snow and ice blanket the landscape. You will also learn to drive and walk on snow and ice for more than half the year, and ski pants will become your new wardrobe essential. On the other hand, every winter sunrise and sunset will be a show to remember—get your camera ready!
Summer in the Yukon isn't your typical summer either. Goodbye, darkness, enter the midnight sun—it never sets, with a peak of 19 hours of sunlight every day in June. Locals make the most of the four-month, snow-free season with mild temperatures conducive to tons of outdoor activities. Yukoners spend their weekends in the wild and the city comes alive with the arrival of foreign travellers and tourists. Friendly tip—bring mosquito repellent!
2. You can make Alaska your easy weekend getaway
You watched "Into the Wild" 15 times and got wanderlust? Come over to the Yukon to see the landscapes of this inspiring movie with your own eyes. Alaska is the promised land for many adventurous souls—this remote American state feels like the end of the world.
Yes, we're aware that the USA and Canada are two separate countries, but a Working Holiday experience in the Yukon gives you the chance to explore Alaska as well. It's basically next door—Skagway is a 2.5-hour drive from Whitehorse, and Haines is about 5 hours away. Short road trips between Alaska and the Yukon also offer breathtaking scenery.
What does Alaska have to offer? Small coastal towns, bears fishing for salmon in the river, excellent fish and chip meals and endless untouched nature. Trust us, it's a very addictive destination!
3. You will get the chance to truly connect with nature
Whether on the road, on a hike or in the middle of town in the Yukon, it is not uncommon to come face to face with wild animals. The vastness of nature and the lack of human activity make the territory a perfect playground for wildlife. In Whitehorse, you can expect to see foxes or coyotes that have taken up residence in the city. And when you take a break from "urban life," you're likely to see caribou, bears, wild horses, lynx, cougars or wolves along the way. 
Observing these animals in their natural environment is a unique chance but it also means this untamed land must be respected. Humans aren't king here, the Yukon is shared with wildlife that is best appreciated from a respectful distance. Stay safe, learn backcountry skills and get tips from locals before venturing into the wild. 
4. You will get to see the famous and amazing Northern Lights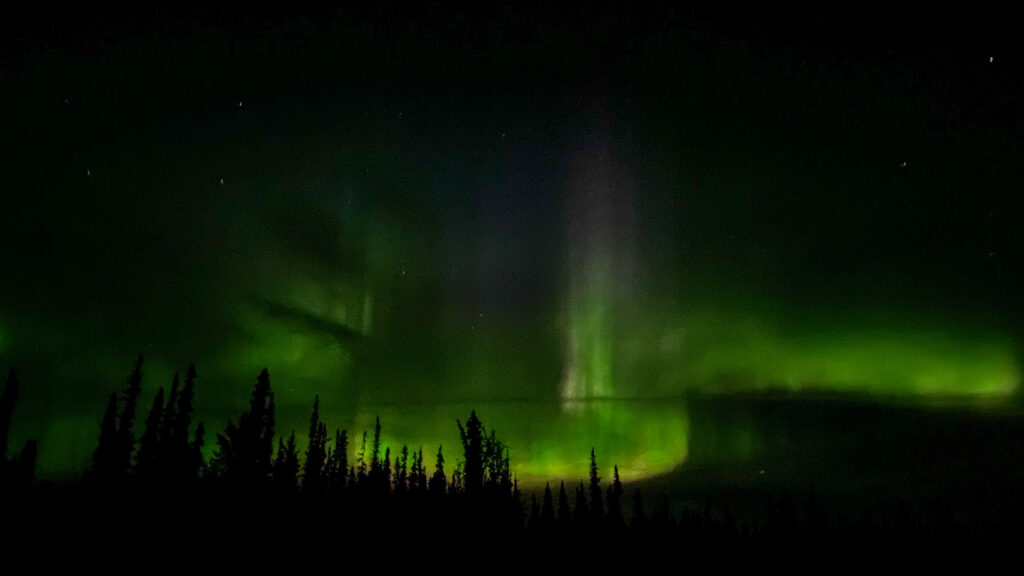 The Northern Lights are a unique show from Mother Nature but few people get to experience these dancing waves of light. The aurora zone stretches across Finland, Sweden, Norway, Iceland, Greenland, and Canada, and they are only visible in northern communities from October to March (when skies are darker).
Whitehorse is arguably the most accessible Northern Lights spot. Yet, the sky has to be clear, with low light pollution, and the show isn't on every night. Solar activity is unpredictable and a cloudy night can make the Northern Lights impossible to see, which is why many aurora-chasers come to the Yukon each winter and leave a few days later without a single picture of them.
But if you spend a few months in the Yukon, chances are you will be treated to a special show—a once-in-a-lifetime experience that could be the highlight of your trip.
5. You will meet adventurous souls and authentic people
You will quickly realize that very few Yukoners were born in the Yukon. The majority of the territory's inhabitants are Canadians from other provinces or foreign travellers who ended up settling here because they fell in love with the territory. It is very common to hear people say that they came to the Yukon by chance, fell in love with this corner of Canada and never left.
The Yukon mostly attracts people who are looking for adventure or who want to live an alternative life. That's why every person you meet here always has great life stories and fascinating backgrounds. Moreover, Yukoners are used to living with a lot of social diversity, which makes them very tolerant and kind to others. In the territory, local events are very friendly, people know how to have fun and party. Basically, this is the place to live the life you want, be whoever you want and nobody will ever judge you for the choices you make.
6. You will enjoy simple living in a peaceful setting
The Yukon offers what few places in the world can offer—untamed nature. There are just enough modern conveniences to feel like you're not completely off the grid, but people live simple lives. Forget about 5G, fast fashion stores and tall buildings. Instead, prepare to embrace a refreshing back-to-basics philosophy.
Whitehorse is technically "the big capital" but people are never in a hurry, there are no traffic jams and it is very rare to queue for more than five minutes in a store. The downtown area is quiet, almost everything can be done on foot, and walking trails make it easy to get some fresh(er) air. This is slow travel and slow living at its best with less stress and more time to appreciate the surroundings and the community.
Yukon's biggest perk—and by far the most attractive—is the ability to go for a hike and enjoy the moment completely alone in the wilderness. Priceless.
7. You can still have a French immersion experience
Believe it or not, French isn't only spoken in Quebec—Yukon is the third most bilingual region in Canada and it's common to hear people parler français in Whitehorse or elsewhere in the territory.
Indeed, there's a vibrant francophone community in Whitehorse and French has full official language status in Yukon.
The Association franco-yukonnaise is the voice of the francophone community in the territory. It focuses on offering free services in French but it's also a hub for French speakers (with a fun buddy program to integrate newcomers) and it hosts several major events. The Yukon also has its own French newspaper, Aurore boréale, with community news and current events in a broader sense.
If improving your French language skills was one of the reasons you signed up for a Working Holiday adventure in Canada, add the Yukon to your list of places where you can finally master conjugations!
8. You will get the chance to discover First Nations culture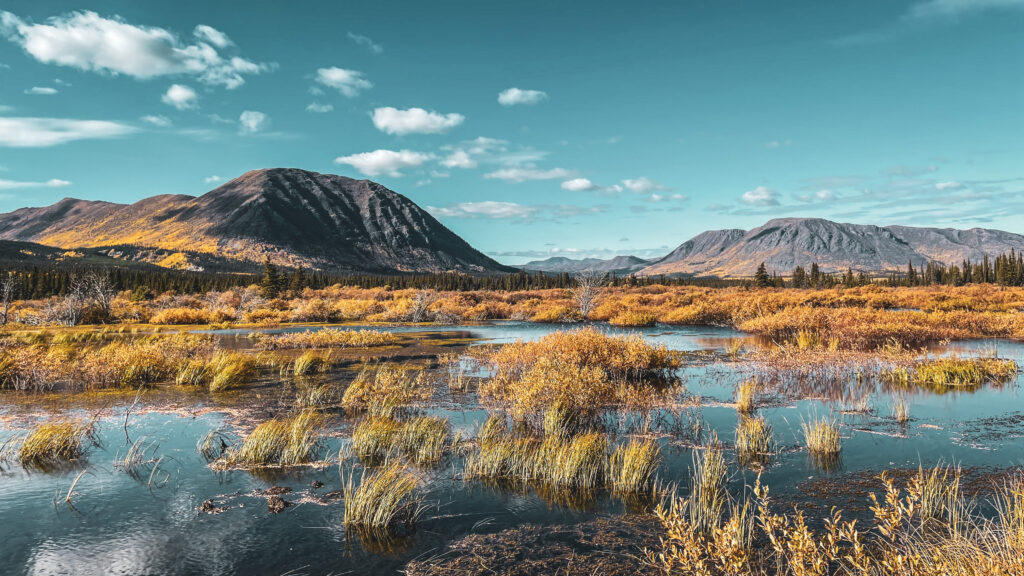 About 25% of the Yukon's population is indigenous and the territory contains 14 different First Nations. Traditional indigenous territories cover most of the Yukon, which is why the government works with First Nations on land and resource management. 
It's easy to discover First Nations culture in Whitehorse, home of the Kwanlin Dün Cultural Centre, a place to learn more about the rich traditions and admire amazing artwork. Many activities and events open to the public are also organized throughout the year all over the Yukon, which is why it's such a great place to spend time learning about indigenous history, ancestral knowledge and traditions.
9. You can discover new opportunities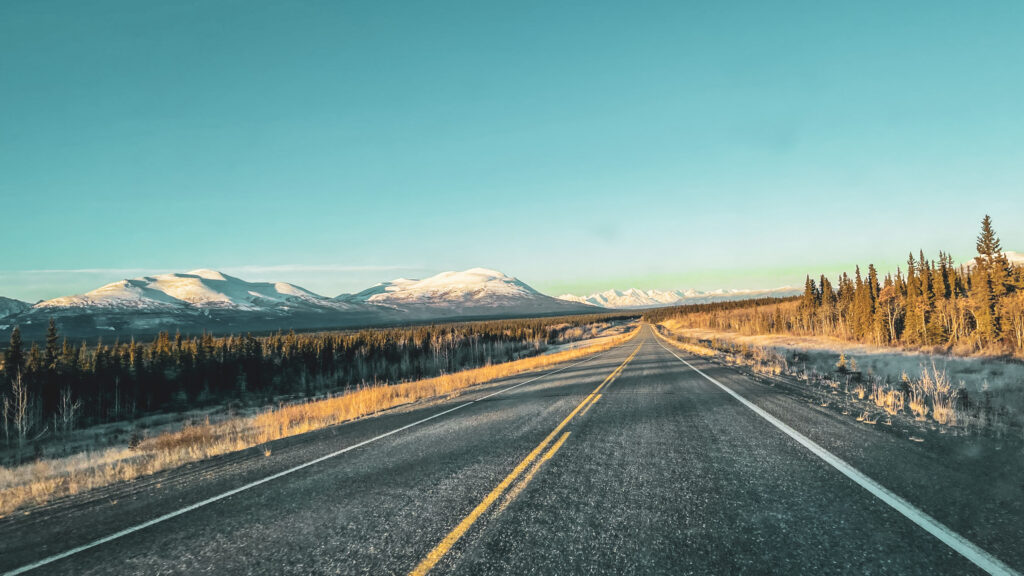 The Yukon is a true land of opportunity and somewhat of a Mecca for entrepreneurs. There is little competition—a business idea already well implemented in Montreal may not exist yet in Whitehorse. Moreover, the Yukon government is very supportive of entrepreneurs and helps them get started. It feels as if everything is possible with a bit of hard work (… and a warm jacket!)!
And it's not just business-minded people who are thriving up North—artists of all kinds are also welcome and valued in the Yukon. If you like to sing, paint, build things, act, dance, draw, play a musical instrument, etc., there will always be a place to display your work or a stage to perform and showcase your talent. Anyone who brings something new to the table is welcomed with great kindness.
And if you're aiming for permanent residence status in Canada, the Yukon could be your opportunity to fast-track your immigration project. Many companies need workers so they could be willing to sponsor you under the Yukon Nominee Program. And if you're an entrepreneur, check out the Yukon Business Nominee Program.
10. You will live unforgettable experiences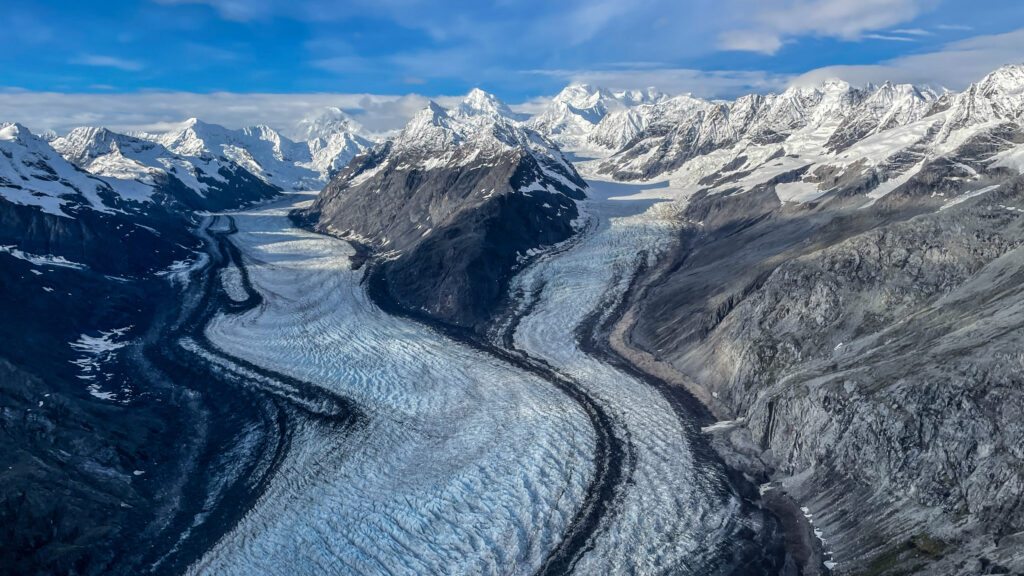 The Yukon offers tons of incredible experiences that will leave you with unforgettable memories. You will always find something to do in both winter and summer—there is plenty to keep you busy and challenged.
Here are a few must do to add to your bucket list:
Flying over glaciers in Alaska.
Going back in time in Dawson, where it feels like the Klondike Gold Rush just ended yesterday.
Drinking a shot of whisky with a mummified toe at the bottom of the glass (eh, don't judge, it's a rite of passage…!).
Watching the start of the Yukon Quest, one of the biggest dog sled race events in North America.
Checking out Watson Lake's "sign-post forest," an unlikely collection of over 80,000 road signs and license plates left by travellers from around the world.
Enjoying festive and silly events like the Yukon Rendezvous Festival in Whitehorse or the Thaw di Gras Spring Festival in Dawson.
Bathing in hot springs when it's -40 °C and participating in a frozen hair contest.
Climbing an icefall.
Practising "ice dipping" (it's basically swimming in a frozen lake, FYI).
Planning a Dempster Highway road trip and setting foot in the Arctic Circle.
Admiring Mount Logan, the highest peak in Canada and the second-highest peak in North America.
Participating in the Yukon River Quest, the world's longest canoe/kayak marathon from Whitehorse to Dawson (you can also canoe along the race outside of the race).
Hiking in Tombstone National Park and admire a barren, lunar-like landscape and magnificent mountains.
The Yukon is waiting for you—so what are you waiting for?