8
Paying the WHV application fee
Paying the WHV application fee
Paying and submitting the WHV application
The WHV application costs AUD495. Note that the fee is non-refundable, even if your WHV is denied. But don't worry, 99% of applications are successful.
Additional fees apply depending on your payment method:
Visa and MasterCard: + 1.40%
American Express and JCB: + 1.40%
PayPal: + 1.01 %
Diners Club International: + 1.99%
Union Pay: + 1,90%
Enter your payment information and click "Submit."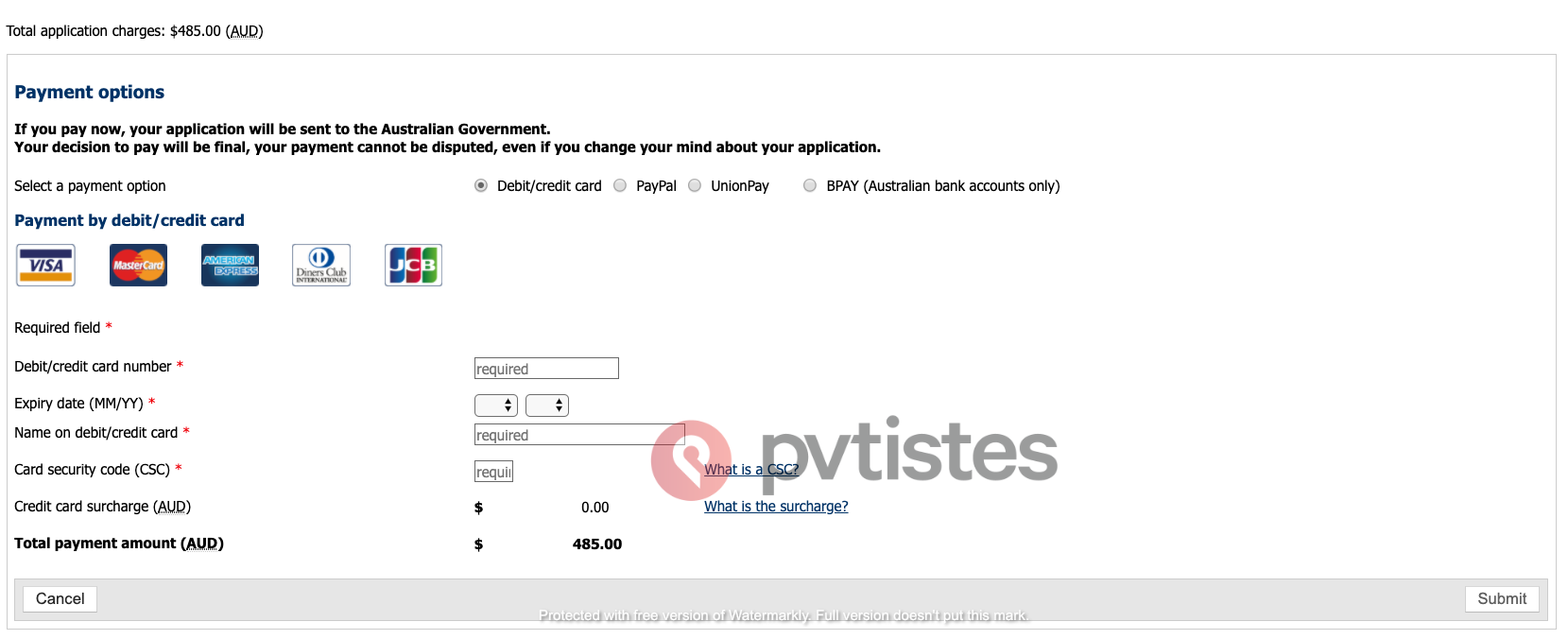 NEW – Working Holiday Visa applications with nil Visa Application Charge
You don't have to pay any charge.
Now, breathe—you're done!

The "Acknowledgement of Application Received"
A few minutes after submitting your application, you should receive a "no reply" email with an attachment—'Immi Acknowledgement of Application Received.PDF."
The attached PDF contains several important reference numbers:
Your transaction reference number (that's the number you saw at the top of the page throughout the online application process)
Your application ID
Your file number
Your Visa Application Charge Receipt Number.
Download the PDF and keep the email, you may need this info later on.
Curious about processing times? Go to the next section!