Canada and the US in a campervan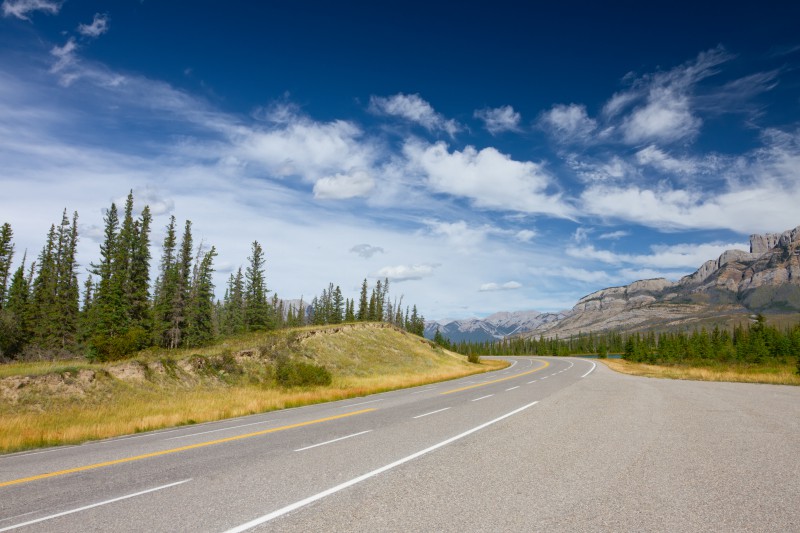 For more visa, work and travel info about Canada, don't miss:
Where to stay and park your campervan
For comfort and safety (something to keep in mind, especially in urban areas), pay for a spot in a RV park or campsite. Most are located in suburban areas for easy access but don't expect a picturesque environment—you'll get a giant parking lot with oversized spots for oversized vehicles plus basic services and facilities.
National, provincial, territorial or state park campgrounds offer a more scenic experience. Some are free while others charge a reasonable fee (usually around $10) depending on facilities and services offered. You will usually have to pay at the nearest visitors centre, at the gate or drop the fee in an "honesty box" in more rural areas.
For the US, check GoCampingAmerica, Recreation.gov and ReserveAmerica.
Note that the fee is usually per spot and not per person (up to four travellers can use a spot in most cases).
Got a smartphone and Internet access? Check iOverlander or Wikicamps for a comprehensive mapped list of campsites, hotels, day-use areas, tourist info centres, attractions, trustworthy mechanics, places for overnight stays, facilities travellers can use, etc. Both apps are collaborative projects so make sure to read the comments to avoid potential issues—some of the places listed don't officially allow overnight parking!
On the free camp side, note that you may be able to stay overnight in a big-box store parking lot, e.g. Walmart or Target. Bonus, you can use customer bathrooms inside and some of these stores are 24/7. It's best to check if there are other RVs in the parking lot—so that you don't stand out—and to avoid parking too close to the main entrance. Some locations have a strict and enforced "no overnight parking" policy, most are listed on All Stays and Walmart Atlas. When in doubt, be straightforward and ask a manager inside for the local store policy.
Generally speaking, watch for red-and-white "No trespassing" or "No overnight parking" signs around shopping malls and large stores. Towing companies can be merciless.
A few travellers had good experiences staying overnight in designated fishing spots even if they didn't have a fishing permit. Ask the local tourist info centre if it's okay.
Where to get food and supplies
You'll never be too far from a major fast-food restaurant—Tim Horton's, McDonalds's, Burger King, A&W, KFC, Taco Bell, Wendy's, Harvey's, Subway… Your best bet for fresh veggies is probably a "build-your-sandwich" restaurant like Subway but prices are higher.
Diners, mom and pop restaurants and ethnic restaurants (the latter mostly in big cities) offer better food and atmosphere and they aren't necessarily more expensive.
In Canada, you can shop at Walmart, Loblaws, Food Basics, FreshCo, IGA, Metro… In the US, you'll have Kroger, Publix, Aldi, Trader Joe's, etc. "Food deserts," areas with limited access to affordable and nutritious food, are a problem in the US (the phenomenon exists in Canada as well, but mostly close to the Arctic and for other practical reasons), not to mention the fact junk food is notoriously cheaper. Trader Joe's usually has a good rep for quality food, and so does the pricey brand Amy's Kitchen.
Where to shower
Most national parks offer some kind of access to water, maybe even showers. In urban areas, freshen up with wipes or splurge on a night in a hostel!