Completing your application — Passport ID, visas and stamps pages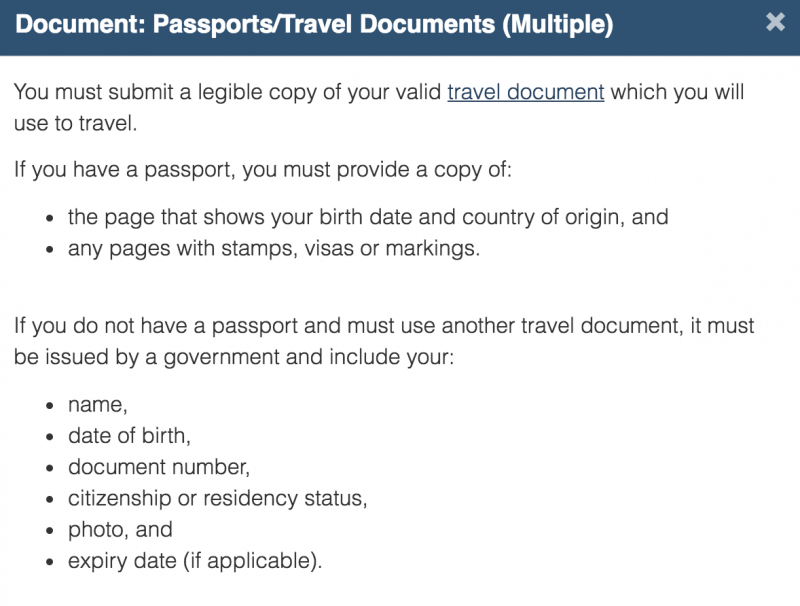 Upload:
A scan of pages 2 and 3 (pages with personal information) of your passport
A scan of all pages with a stamp, a visa or notes from a border services officer
These scans should be combined into a single document, preferably a PDF file. If you upload scans one by one, the second will replace the first one and the document will be deleted.
For example, if you have a visa for China on one page and a Malaysian entry stamp on another page, you must provide scans of these two pages plus the pages with your personal information.
Don't scan blank pages… definitely not required.
How to I merge documents?
You can scan the pages, then copy and paste them into a Word document that you will save as a PDF. Make sure the image resolution is acceptable.
You can use free online PDF mergers, like Sejda.