pvtistes
:
Hi Clément! Can you introduce yourself?
Hi there! I'm a 28-year-old French citizen from Alsace, the eastern part of the country. After my first Working Holiday adventure in Australia in 2016, I applied for another Working Holiday permit in Canada, and now I'm a Working Holiday permit holder once again, this time in New Zealand.
I love learning and experiencing new things. My professional background is "atypical," with experience in completely opposite fields. Lately, I have been working for the Ministry of Justice and in the social services sector but I studied business and communication.
pvtistes
:
Why did you choose Australia as your first Working Holiday destination?
I went through a rather difficult period before the trip. I was in a car accident and had family problems. I was emotionally lost and, on top of that, I was working for a passive-aggressive boss whose behaviour affected me a lot.  
One day, I realized my first steps into adulthood just sucked and I told myself that I needed a new start. Like many people, I think, I had this fantasy of leaving everything behind and starting a new life in a new country.
To a French citizen, "Down Under" is the end of the world. I felt like this huge country was calling me. I don't really know how to explain it, I didn't really think about it. I just had to go. At 21 years old, two weeks after quitting my permanent job, I left Europe for the first time and took off for an incredible adventure.
pvtistes
:
So what did you do once in Australia?
I landed in Brisbane where I spent my first nights Couchsurfing. Then I took the time to discover the city and meet other travellers. I made friends pretty fast, a whole group of them. We were always hanging out together. We went out downtown, explored the region, and we travelled around as a group.
I worked two so-so jobs, then I registered on a website to be an au pair. I didn't have any experience but I easily found a family who needed help. I took care of their two kids, 6 and 8 years old. I stayed with them for two months, then I left for 3 weeks to explore Thailand. When I came back, I travelled with a few friends from Brisbane to Cairns. I tried parachuting for the first time ever and I jumped over the Great Barrier Reef, which was amazing. Then we went on a road trip north of Cairns.
After that, we visited Darwin. We went for the crocodile drive at Crocosaurus Cove—basically, you're underwater in the "cage of death" with 5-meter-long reptiles all around you! 
Eventually, I made my way to Perth, where I signed up for a HelpX experience before working for a cruise line and event company. 
After a short road trip south of Perth, a beautiful and still very wild area, I left with a friend to discover Bali, Jakarta and Hawaii. I came back for a solo road trip in Tasmania and a last HelpX in a motel in Hobart over Christmas.
I celebrated New Year's Eve in Melbourne—the first time in my life I was ringing in the new year in shorts!
I ended my Working Holiday experience in an urban environment because I lived in Melbourne for a few months. I worked at a stall at Queen Victoria Market and also as a dishwasher until I found a better job. I ended up as a cook in a Breton creperie and I stayed there until I left.
And after Australia, you signed up for another Working Holiday experience in Canada…
Back home in Alsace, I was enrolling for a master's degree in event management. But two weeks before the final interviews, a stroke of fate—my profile had been drawn for a Working Holiday permit to Canada! One year after coming back from Australia, I packed again and headed for Calgary!
The week I arrived, I registered with a staffing agency and they found me a job right away in a restaurant. It was in a luxury hotel located in the Rockies, Alberta. I stayed there all summer. We were spending our free time hiking in the mountains and kayaking on the lake. This was the most perfect Canadian experience—we saw a lot of wildlife, including three brown bears and a black bear.
Then I took the train across the country, from Vancouver to Halifax. It took me three weeks because I stopped in big cities along the way. I took the opportunity to take a helicopter ride in Toronto and gaze down at Niagara Falls from the Canadian and American sides. Considering the vastness of the country and the distances, I really had time to appreciate the train ride and the variety of landscapes.
Around November, I moved to Quebec City to spend the winter there. I had several jobs—salesman at Nespresso, men's perfume salesman in a department store, bilingual accounting assistant in an art gallery (the boss also wanted to train me to sell paintings but I turned the offer down…), bartender in a theatre and waiter at weddings. At one point, I was working three jobs at the same time!
In the summer, I ended my Working Holiday permit experience with a road trip to the Gaspé Peninsula, where I had the chance to meet three wild elks.
I decided to leave the country about 8 months before the end of my Working Holiday permit. I didn't feel like spending a second winter in Canada and I really wanted to see my family again—I was getting homesick.
But before going back to France, I stopped in Montreal again and took the bus to New York City, where I spent ten amazing days.
pvtistes
:
You've been in New Zealand for two months now. How did you start this new adventure?
Remember, the pandemic? I was supposed to leave in May 2020 but I had to stay in France because the borders were closed. I thought I had lost my Working Holiday permit—and I also lost my plane tickets because the tour operator went bankrupt.
Eventually, in March 2022, the New Zealand government gave Working Holiday permit holders a second chance, but we had to come before September 13, 2022, or else we would lose the work permit. Much like many Working Holiday permit holders, it wasn't the best time for me to travel. But hey, I said to myself "It's now or never," I didn't think too much about it and went for it so I wouldn't regret it.
Once in Auckland, I didn't like this rainy city at all. I had a different mindset compared to my previous Working Holiday adventures, probably because I had no control over the timing of my trip.
We were also emerging from two years of COVID and the process of opening my bank account and getting my IRD was really complicated. Banks are super busy and hostels are overcrowded right now. Van prices are very high and there's more demand than vehicles available. Basically, you have to plan ahead, which is tricky when you're on a Working Holiday permit.
I was kind of stuck the first month, with many failed plans for work and housing. I considered going to several places without much enthusiasm. I then joined some friends to work in kiwi fields, but the manager tried to take advantage of us and we left after two weeks.
Unlike during my two previous Working Holiday experiences, I feel stuck. I get my hopes up and then I'm disappointed. Everything is difficult. And since nothing is going my way, I did consider leaving the country—but I figured that since I basically travelled halfway around the world, it would be silly to give up so quickly.
I then refocused on what I really wanted and decided that I should just take it one step at a time. So I turned to volunteering to get free accommodation and also to take the time to settle down and consider my options for the rest of the trip.
pvtistes
:
What are you doing in New Zealand now?
I was contacted by a ranch owner in Whanganui. I have been volunteering there for two weeks with another French woman. During the week, the two of us take care of the ten horses, and we facilitate horse rides and riding lessons for tourists. On weekends, we co-facilitate horse therapy sessions for children with special needs, which is very interesting.
The crazy thing is that I have zero experience with horses! The owner contacted me because she needed someone with a good enough English level to welcome customers, chat during rides, answer the phone, manage bookings and deal with office work.  
We spend our free time exploring the area—on horseback, obviously! Working on a ranch was a dream of mine and I'm really happy about this opportunity. This experience really allowed me to get back in the saddle (no pun intended) and it gives me hope about the rest of my trip—I'm very grateful for that.
I'm going back to Wellington at the end of November to look for a job.
pvtistes
:
Did you speak English before your first Working Holiday adventure?
Before I left, I knew the basics because I learned English at school, but I lacked conversational practice.
I wanted to progress quickly, so I created a daily program for myself when I was an au pair in Australia. I joined group English workshops in the morning when the kids were at school. After lunch, I would practise on apps and watch pronunciation videos. Then, I would strategically show up a bit earlier at pickup time to chat with the other parents. Finally, in the evening, after chatting with the family, I would watch English programs. I also kept a notebook where I would write down phrases that I wanted to remember and try to use them in conversations.
pvtistes
:
What did you like most and the least about Australia and Canada?
Australia will always have a special place in my heart. It will always be my favourite Working Holiday adventure. It's so exotic. The fauna and flora are amazing. The weather is so nice. You can really enjoy wild and empty places but cities are also incredible!
One year is not enough to explore such a big country. This is maybe what I liked the least—I was frustrated because it's so big I knew I wouldn't see it all. If I had known, I would have made sure to get a fruit-picking job to get a one-year visa extension… 
In Canada, I liked the fact that I was granted a two-year Working Holiday work permit, it gave me plenty of time to discover the country. I loved the colours of the Indian summer, it's beautiful.
I find that there are a lot of work opportunities in Quebec and you can do more interesting and formative jobs than in other Working Holiday destinations. It can be very rewarding and that's part of the reason why many French people apply for permanent residency in Canada later on.
I didn't like my winter experience that much, especially during the last few months when it takes forever to get to spring. It can quickly affect your mood. In Quebec City, there are no subways like in Montreal and the buses are often late or early. Apparently, I had one of the harshest winters in years… bad luck! By the way, so much snow fell that year that the dumping grounds were full and the city didn't know where to store it, that's how much snow you get in Canada…
pvtistes
:
What is your best Working Holiday memory so far?
Arriving in Australia—no doubt about that. I was amazed by Brisbane. As soon as I arrived, I felt free and very confident. I told myself that everything was possible now and that I had a blank page with a whole story to write.
I quickly made friends and we shared a lot as a group. We lived one day at a time without thinking much about the future. I would give anything to live those moments again!
pvtistes
:
And the toughest moment?
pvtistes
:
Did you always travel solo?
Yes, and I don't mind it.
Travelling alone is an incredible experience—it changes your perspective on the world and it's always a great way to learn what you truly want. You have to live it to understand. It's a gutsy move, but it's worth it!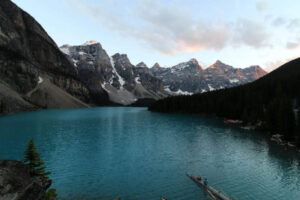 pvtistes
:
How do your relatives react when you leave, and how do keep in touch when you're far, far away?
I'm really lucky because my relatives are very understanding. They don't blame me for leaving, even if it is hard for them. Quite the opposite, actually, they support me and follow me in my adventures and I'm very grateful to them for that.
The days before the departure are the most difficult. Going to see your family and friends one last time without knowing when you will see them again, the guilt you feel about leaving them, the ordeal of saying goodbye at the airport…
Once I arrive, I try to manage as best I can. I always ask myself if it is easier for those who stay or for those who leave. When I don't write to them, I am sometimes afraid that they think I am forgetting them.
My new life abroad keeps me busy, but I have still maintained my old life back home and doing both at the same time can be tricky. While I am here, I am not there. Of course, I miss a lot of things but it's part of the deal and it is the price to pay. In any case, thanks to messaging applications, we share important things.
pvtistes
:
Do you have any advice for future expatriates or anyone still wondering whether going abroad is the right move?
To begin with, I would say to those who feel the urge to travel, don't question it and JUST GO! And above all, don't listen to people who try to dissuade you. They are usually projecting their own fears.
When I was in Australia, I really regretted buying a round-trip ticket. I had to leave on a specific date and I would have liked some flexibility. Also, I travelled to Asia and Hawaii while on my Australian Working Holiday permit, so I lost several weeks on it. Since then, I only buy one-way tickets for more freedom.
It is also important to know that a Working Holiday experience isn't always easy. There are inevitable moments when you feel alone, lost, undecided, disoriented… Travelling also means accepting that you're going to go through difficult days, disappointments and failures. But these moments are part of the adventure. I find that they are often excellent opportunities to listen to yourself and to make important decisions during the trip.
One last piece of advice—a Working Holiday adventure is also an opportunity to try things that you might never do in your home country! Before leaving, take the time to make a list of what you would like to try during your trip (activities, excursions, jobs, challenges, volunteering, etc.). Once there, read it from time to time, talk about it, spread the word, and your dreams will come true!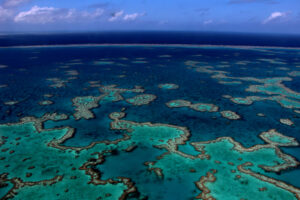 pvtistes
:
And finally, what are your plans these days?
I got rid of my travel guides after the first lockdown—it was my way to get over the fact that I had probably lost my opportunity to travel to New Zealand. For two years, I tried as best I could to foster a sense of fulfilment living a typical French life—commute, work, sleep, what French call, "metro, boulot, dodo."
Then the invitation from the New Zealand government to come over and actually use my Working Holiday permit turned everything upside down. But "a tiger cannot change its stripes", and I don't intend to stop there. At the end of this Working Holiday, I plan to spend a few months in Southeast Asia. Maybe I'll go to Australia again?
I also want to discover more of France and Germany. And I have many other ideas in mind… But I trust the future and I wait to see what it holds for me!
One thing I am sure of is that life is too short for regrets.