The different neighbourhoods of Lyon
Lyon's two rivers set the pace of life in the city. It's easy to figure out where you are if you know that the Presqu'île (peninsula) is the confluence of the Rhône and the Saône rivers and if you can see the two hills (Fourvière and Croix-Rousse). Moreover, the streets on the left bank of the Rhône follow a grid pattern like in North America. The cost of renting largely depends on the neighbourhood—Presqu'île, Old Lyon, Croix-Rousse and the 6th district are usually the most expensive ones.
Presqu'île
The 1st and 2nd arrondissements are two neighbourhoods between the Rhone and the Saône rivers—hence the name "peninsula" in French. The confluence of the two rivers is now a trendy place, but it used to be a working-class neighbourhood.
Presqu'île is the beating heart of Lyon—this is where people shop, hang out, go for a drink, so it's a very lively place. Presqu'île is subdivided into several neighbourhoods: Ainay-Perrache (more traditional and quieter), Bellecour (not very residential), and Les Terreaux (many small apartment and student accommodation just a stone's throw away from the slopes of the Croix-Rousse).
La Croix-Rousse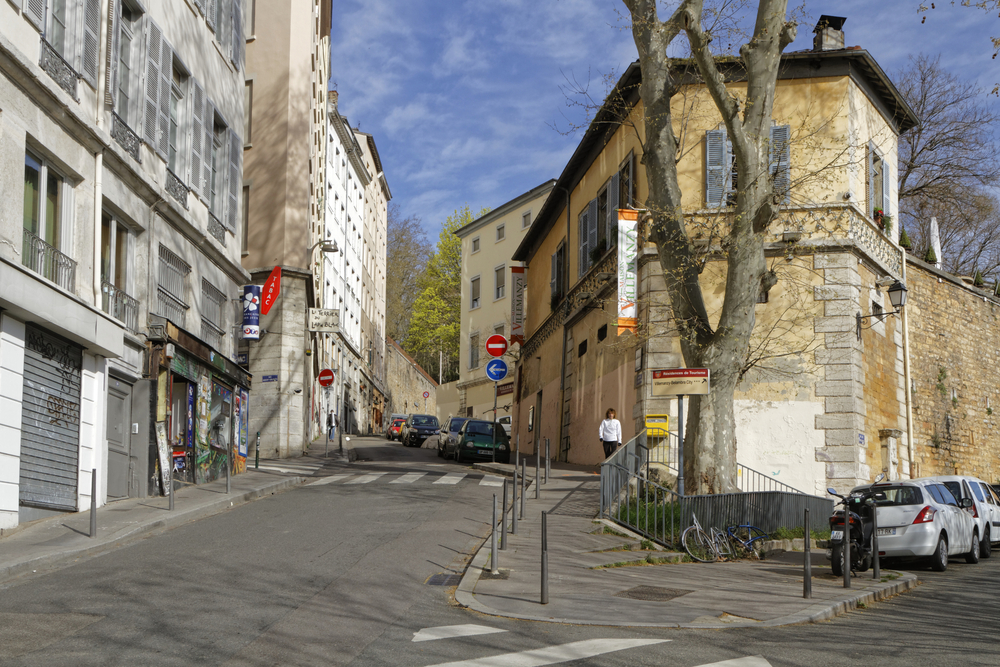 Green and historical Croix-Rousse is an iconic part in Lyon—this is the canuts neighbourhood! Despite a history of worker uprisings, nowadays the atmosphere is more yuppie than anarchist, but remain a number of political organizations advocating for worker rights, women's rights, etc. Various counterculture movements express themselves in music venues, libraries, informal meeting places and reclaimed urban places. The trendiest places where you should be seen always pop up at Croix-Rousse, arguably the best neighbourhood for entertainment, drinks or a great night out.
The Plateau de la Croix-Rousse is quieter with a market, bakeries and various small businesses.
Finding accommodation in Croix-Rousse is getting harder and harder as rent is going up. However, sharing an apartment with roommates helps lower the monthly expense. Oh, and don't forget this neighbourhood is built on a hill, so expect many steep streets!
Vieux-Lyon and Fourvière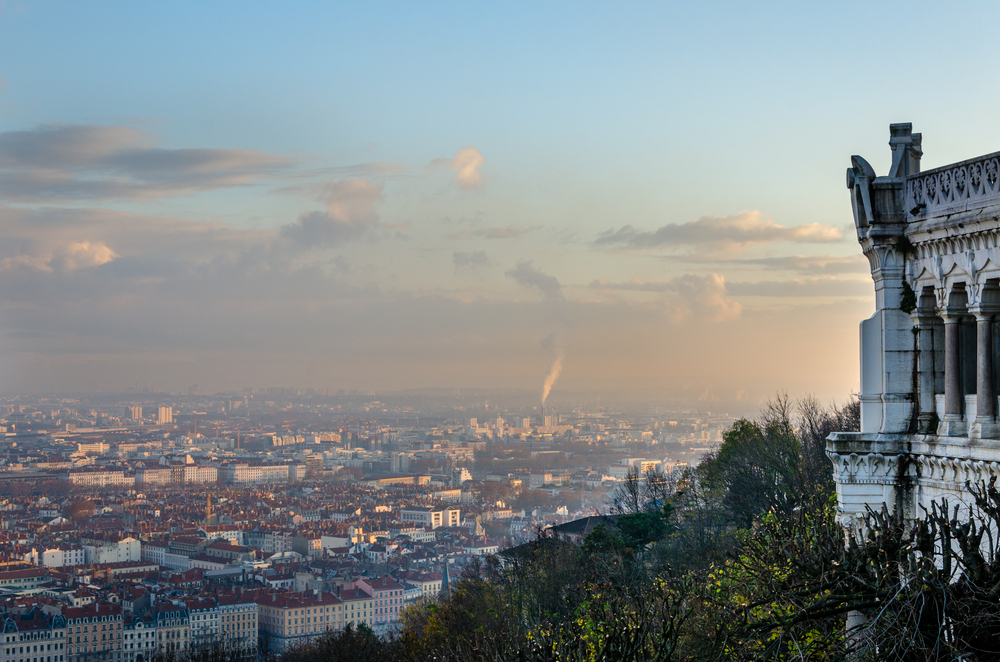 Vieux-Lyon (Old Lyon) is a Unesco World Heritage Site. It's a very famous and very touristic neighbourhood, yet rental apartments can still be found in St Paul and St George, but expect high rents. Fourvière isn't very residential, it's mostly a place to visit—and don't forget to check out the viewpoints on the esplanade near the Basilica or the Roman amphitheatres.
Vaise et Gorge de Loup
On the other side of the Fourvière Hill, Vaise and Gorge de Loup (9th arrondissement) are just beginning to flourish. The hill is a natural geographic barrier (even if there is a subway service) and these two neighbourhoods feel far from the city centre. That said, things are changing and the old centre of Vaise is becoming more and more popular. These neighbourhoods are now more family-friendly and safer than they used to be.
Part-Dieu and Place Guichard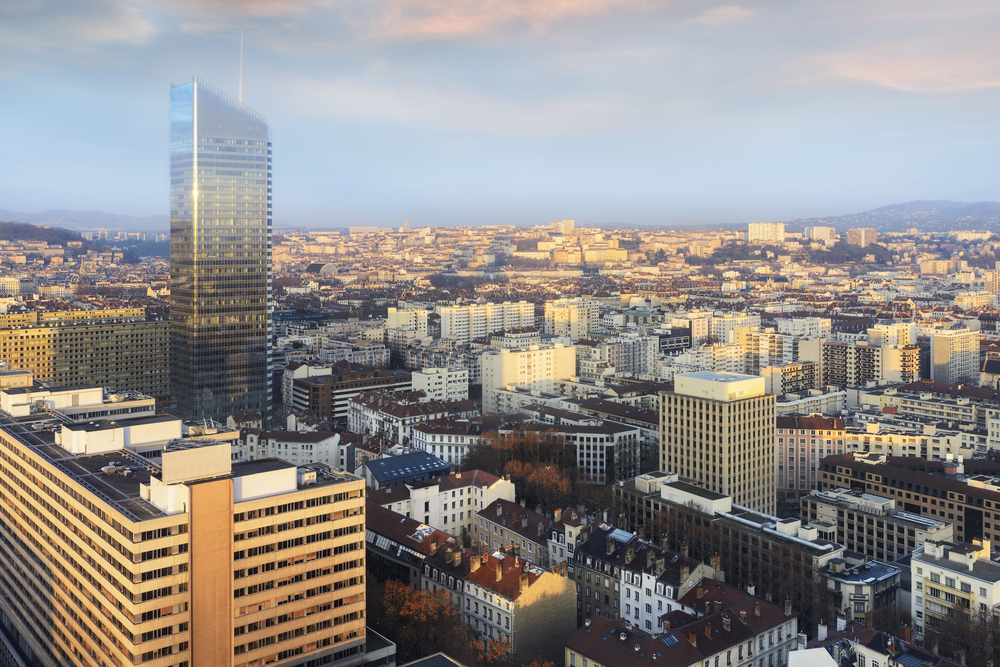 Part-Dieu is a business centre, and a shopping district and the location of Lyon's main railway station (Gare de la Part-Dieu). Affordable accommodation can still be found, around Villette, for example. However, Part-Dieu is often loud and crowded because it's a place with a lot of traffic with the proximity of the business and shopping centres—which is okay if this is what you're looking for! Nearby, Place Guichard offers a greener and quieter living environment with many more local shops than at Part-Dieu.
The 6th Arrondissement
In Lyon's wealthiest neighbourhood, bourgeois apartment buildings are lined up along the large Parc de la Tête d'Or. It's difficult to find affordable accommodation in the area because this is where richer-than-average families live. The neighbourhood is very (too?) quiet, except in Massena and Foch where shopping options are plentiful. Don't forget to visit the Parc de la Tête d'Or, a local gem.
The 7th arrondissement: la Guillotière, Saxe-Gambetta, Jean-Macé, Gerland
The Rhône Pool along the river in the Guillotière district (Photo credit: Sander van der Werf/Shutterstock.com)
Located along the Rhone, the 7th arrondissement is home to various smaller neighbourhoods, each with a very different atmosphere.
La Guillotière (nicknamed "La Guill") is an increasingly gentrified neighbourhood, but remains the place where to stock up on Asian food. With universities nearby, it's a young neighbourhood, like Jean Macé where you can find many small bars and restaurants.
Saxe-Gambetta is slightly more upscale with convenient public transportation options.
Gerland is huge and is again subdivided into areas with different feels (Jean Jaurès, Debourg). Slightly shut off from the rest of the city, Gerland remains a popular district with many companies but few small businesses and entertainment options (except on Place des Pavillons and at subway Jean Jaurès). Rents are usually low but this is slowly changing with the addition of new real estate development.
The 8th Arrondissement
The larger neighbourhood of Lyon is very popular. Just to give you a quick idea of the many smaller neighbourhood within the 8th, Monplaisir-Lumière and Sans-Soucis are very pleasant to live in—Monplaisir even looks like a small village in the middle of the city!
Villeurbanne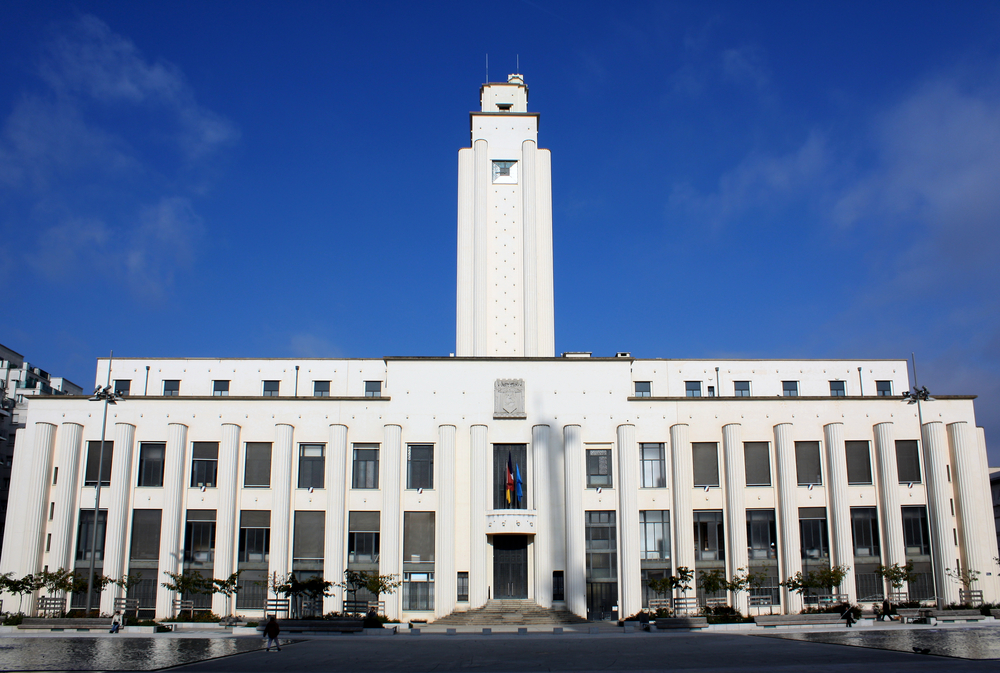 Technically, Villeurbanne is city, not a suburb of Lyon—which is hard to believe, because on the map, it looks like it's a neighbourhood of Lyon. Yet, Villeurbanne has an identity of its own. Charpennes (very close to the Parc de la Tête d'Or), République and Gratte-Ciel are nice neighbourhoods where rental apartments are still affordable. Commuting to Lyon is easy with the A subway line.
Nearby: Oullins, Caluire, etc.
Lyon's public transit is efficient and you can easily venture out of the city, into the suburb.
With the extension of the metro B line, Oullins is now at Lyon's doorstep. However, rents are expensive, especially around the train station.
Caluire is also on the subway line. It's a quiet suburb but not a cheap one.
You can also consider settling in Décines, Bron, Vénissieux… anything is possible if you don't feel like living in Lyon, but remember that you will need to commute and it's not always practical to do so.